Tapping into the burgeoning BFSI market
FinTech Consulting Services

Leveraging our FinTech Consulting experience, we employ our proven approach in process reviews, tech risk management, and third-party audits for Indian financial services clients.
The Consumer & Retail sector is growing rapidly and is extremely dynamic. Due to constant disruption, managing business has become complicated and cumbersome.
Our healthcare and life sciences advisory team brings together a combined experience of over 50 years to help businesses navigate through changes, new...
At Grant Thornton in India, our automotive team works with a wide variety of clients to help them achieve their goals and increase shareholder wealth. Our...
M&E practice encompasses team of dynamic professionals with deep technical knowledge and extensive experience of working across segments say television, print,...
Tailored service offerings to Not for Profit organisations and CSR compliance services for dynamic businesses
At Grant Thornton, we assist dynamic Indian businesses in the Real Estate & Construction sector throughout their business life cycle by offering robust...
According to the Grant Thornton Bharat Automotive Dealtracker, 16 deals valued at USD 939 million, propelled by five high-value deals, each over USD 100 million in Q3 2023, boosted deal values by 8.5 times as compared to last quarter. India's commitment and focus on sustainable development is expected to drive growth in the Electric Vehicle (EV) and alternative fuel technology markets fuelling deal activity within the industry.
Saket Mehra, Partner and Automotive Industry Leader, Grant Thornton Bharat, said, "The overall deal value within the automotive industry has surged, supported by robust global macroeconomic recovery. The EV sector has positioned itself as a remarkable investment opportunity, exceeding USD 200 billion, followed by a projected USD 80 billion in the clean energy market (including green hydrogen) by 2030. The medium-to-long-term investment outlook remains positive as we are on track to lead the shift toward becoming a sustainable, global clean manufacturing hub."
Mergers and Acquisitions (M&A) landscape: The M&A landscape in the automotive industry is currently experiencing a gradual resurgence, characterised by four deals valued at USD 479 million. Two were domestic M&A deals, while the other two involved cross-border transactions. Samvardhana Motherson's acquisition of an 81% majority stake in Yachiyo Industry's 4-W business for USD 128 million marked the biggest deal in terms of value. One prominent aspect of this increased M&A activity is its focus on the auto components sector. As the industry adapts to the shifting landscape towards sustainable and connected vehicles, investments are being made in research and development (R&D) and new technologies. Overall, the M&A landscape reflects a dynamic environment where companies actively seek partnerships and acquisitions to position themselves for growth.
Private Equity (PE) landscape: Deal volumes decreased by 25% compared to Q2 2023, with deals falling from 16 to 12. However, values saw a remarkable surge, increasing by 369%, amounting to USD 460 million This surge can be primarily attributed to three high-value deals during this quarter, with a combined valuation of USD 396 million. Investments are flowing within the EV and Mobility-as-a-Service (MaaS) space in areas such as manufacturing, charging infrastructure development, and green hydrogen production. EV sales have surged by more than 1.5x year-on-year in FY23, indicating a promising outlook for this sub-sector. The top deal is Temasek's investment in Mahindra Electric for USD 146 million. Further, values quarter-on-quarter have surged by over 3.5 times. Overall, PE values have doubled year-on-year, reflecting a strong trend of increasing investment activity.
Overall, the automotive industry's performance in Q3 2023 reflects a promising trajectory toward a cleaner, more sustainable, and technologically advanced future. With substantial investments and a growing focus on EVs and clean energy (including green hydrogen and alternative fuel technology), India is poised to lead the global shift in the automotive landscape.
The press release was issued on 18 October 2023.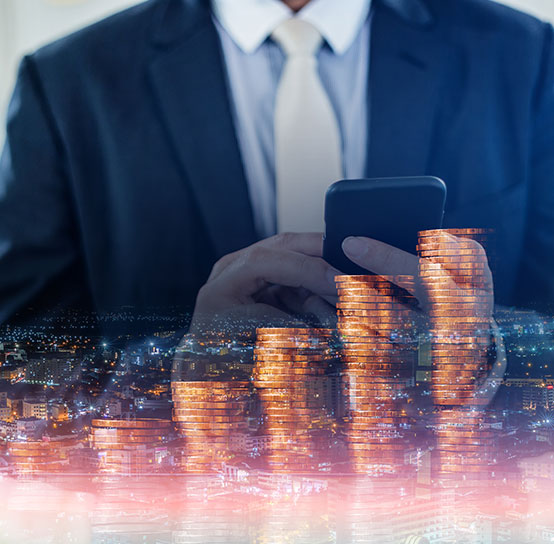 Private equity funds prioritise fintech, banking and NBFC investments