Tapping into the burgeoning BFSI market
FinTech Consulting Services

Leveraging our FinTech Consulting experience, we employ our proven approach in process reviews, tech risk management, and third-party audits for Indian financial services clients.
The Consumer & Retail sector is growing rapidly and is extremely dynamic. Due to constant disruption, managing business has become complicated and cumbersome.
Our healthcare and life sciences advisory team brings together a combined experience of over 50 years to help businesses navigate through changes, new...
At Grant Thornton in India, our automotive team works with a wide variety of clients to help them achieve their goals and increase shareholder wealth. Our...
M&E practice encompasses team of dynamic professionals with deep technical knowledge and extensive experience of working across segments say television, print,...
Tailored service offerings to Not for Profit organisations and CSR compliance services for dynamic businesses
At Grant Thornton, we assist dynamic Indian businesses in the Real Estate & Construction sector throughout their business life cycle by offering robust...
According to the Grant Thornton Bharat Financial Services Dealtracker Report, 2023, Q3 saw 40 deals valuing USD 1.7 billion, a 30% fall in values. Volumes have seen a 23% decline, from 52 deals last quarter. While the public markets have been thriving, deal-making has remained notably subdued. Investors are showing interest in credit-based financial companies with strong profitability indicators, but they are still hesitant to make new investments until they gain more confidence.
Vivek Iyer, Partner, National Leader Financial Services Risk Advisory, Grant Thornton Bharat, said, "As we navigate a landscape marked by increasing interest rates and global inflation, the balancing act of central banks becomes crucial to maintaining economic stability. The recent pause in interest rate hikes in India's monetary policy meetings reflects this cautious approach, especially in the face of global uncertainties and geopolitical factors. What stands out is the evolving investment trend, with private equity funds focusing on primary investments in fintech, banks, and NBFCs, particularly in areas where capital defines growth strategy. This shift aligns with a broader emphasis on sustainable profitability. As we navigate these dynamic economic conditions, investors are increasingly seeking clear and achievable paths to profitability in the ever-evolving financial ecosystem."
Mergers and Acquisitions (M&A) landscape: The M&A landscape witnessed 10 deals at USD 1.1 billion. While volumes fell by 9% from the previous quarter, values saw an upsurge of 2047%. Domestic mergers accounted for 60% of the volumes, while cross-border transactions, particularly in the inbound sector, contributed to 60% of the values in the M&A activity. The top deal was Rapyd Financial Networks Ltd.'s inbound acquisition of PayU Payments Pvt Ltd. For USD 610 million.
Private Equity (PE) landscape: Recent trends reveal a strategic focus on primary investments within the fintech, banking, and non-banking financial company (NBFC) sectors. In the last quarter, a total of 30 deals were executed in the PE sector, cumulatively valued at USD 566 million. This marks a 27% and 76% decline in volumes and values respectively as compared to the previous quarter. Among these transactions, fintech claimed the spotlight with a 30% share in terms of deal volumes. However, banking and NBFC segments took center stage with respect to values, contributing a 77% share. Bain Capital's investment of USD 176 million was the op deal in the PE landscape. While private equity funds have been actively involved in exit strategies across various segments, data suggests a renewed interest in fresh investments. Rather than pursuing new acquisitions, most PE funds have been channeling their capital into existing investments, bolstering their positions and financing expansion initiatives in the evolving financial landscape.
IPO and QIP Activity: Two IPOs were launched, collectively valuing a substantial $186 million, marking a change in comparison to the previous quarter when no IPOs were observed. Further, the quarter saw three QIPs amounting to an impressive $1.2 billion. Notably, the banking sector played a dominant role in the QIP market, contributing a significant 54% to the overall QIP values for the quarter. This uptick in IPO and QIP activity shows a growing investor appetite and interest in the sector's offerings.
Global investors are showing increased interest in financial services, particularly lending-focused businesses, due to elevated global interest rates. Key areas for credit growth in India include affordable housing, MSMEs, and education. The insurance sector is also poised for growth with regulatory changes and global standards gaining prominence, although substantial investments are yet to come. Fintech remains attractive to investors, but data privacy, influenced by the DPDP Act, 2023, will significantly impact the financial services sector, particularly fintech companies, prompting a re-evaluation of their operational strategies.
The press release was issued on 19 October 2023.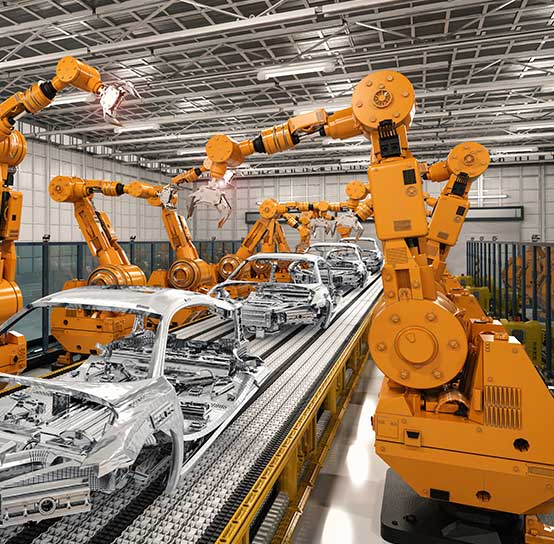 India's automotive sector surges: USD $939 million in Q3 driven by EVs and clean energy