Healthcare and Life Sciences

Home
Report
Technology transformation for future-ready healthcare
Grant Thornton Bharat - AHPI report delves deep into understanding technology transformation in the Indian healthcare industry
Automotive and Manufacturing

Home
Article
Post-Budget Article: Impact on the Automotive Sector
The forward-looking approach adopted in the budget towards this sector has been in alignment with the government's goals of promoting Aatmanirbhar Bharat and moving firmly towards net-zero carbon emissions by 2070, shares Saket Mehra in this insightful article in Financial Express.
Just like all others, India has had its fair share of ups and downs during the pandemic inflected past 2 years. Despite that, as 2021 came to an end, the Indian economy stood tall on the international stage at a value of ~USD 2.8 trillion. One of the key drivers of this growth has been the robust activity seen in the start-up space in the country. The year gone by has been a landmark year, with India giving the world 44 unicorns, thereby ushering the country into its next phase of growth. Grant Thornton Bharat's report, on Democratisation of the start-up ecosystem in Bharat, is an analysis of the rapidly-advancing and evolving start-up ecosystem in the country.
Commenting on the same, Vicky Bahl, Partner, Grant Thornton Bharat said, "A synergistic democratisation of the Indian start-up ecosystem has enabled the creation of a level playing field for entrpreneurs in india. From increasing accessibility to enhanced digital connectivity, technology has improved the overall efficiency in start-up evaluation and investment sourcing, thereby allowing the phenomenal growth witnessed last year, with a special contribution made by start-ups in Tier II, III and IV cities."
According to Startup India, more than 60% of start-up related queries have been coming from Tier II and Tier III cities. Small towns have birthed unique businesses, which started off as regional players but have now grown to become recognisable brand names. A few of these are Eggoz (Bihar), Annaxee (Indore), Cardekho (Jaipur), Robosoft (Udupi) and Mindgrep (Dharamshala) etc.
Factors that have contributed to the growth of startups in Tier II-III-IV are:
Operational efficiencies: 40% lower real estate costs, abundant access to talent and resources
Novel business ideas: Emergence of Tier II and III as hubs that focus on solving novel 'Bharat' issues at grassroot levels
Government Initiatives: 27 state governments launched specific initiatives, including boot camps, incubation networks and complementary working space
Large consumer base: 70% of India's population lives in Tier II and III
Internet penetration: 825 million Indians have access to low-cost efficient internet, hyper-fast data availability in 650+ towns
Angel investors and funds: Expanding geo-spatial reach of Angel Investors, Angel Funds, VCs and micro VCs, looking for growth beyond metros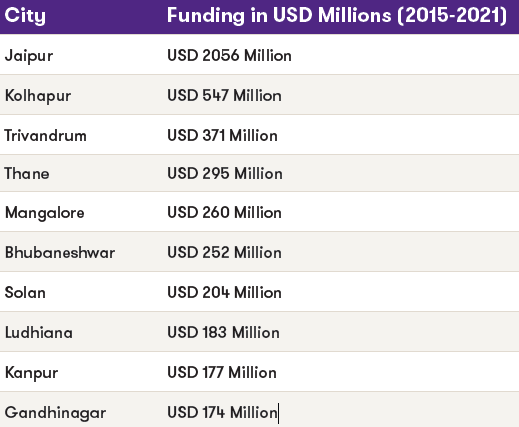 In the recent past, the burgeoning angel networks have begun to capitalise on the collective wisdom, background and expertise of their individual member investors. As these networks tap into the growing opportunities in tier II, tier III and rural areas of the country; the budding entrepreneurs of India have actively leveraged upon the availability of funding and support in the creation of a new 'Bharat' and the move to becoming an ecnomoy of job creation.