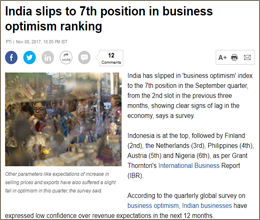 "There were clear signs of lag in the economy which caused the drop in ratings. However, the Government actions and reforms coupled with the significant jump in Ease of Doing Business Rankings should bring back optimism in Indian Business in the next few quarters,"
Grant Thornton India LLP Partner India


Harish HV
Harish H.V.
Partner, Grant Thornton India LLP
This article appeared in Economic Times on 08th November, 2017.