Tapping into the burgeoning BFSI market
FinTech Consulting Services

Leveraging our FinTech Consulting experience, we employ our proven approach in process reviews, tech risk management, and third-party audits for Indian financial services clients.
The Consumer & Retail sector is growing rapidly and is extremely dynamic. Due to constant disruption, managing business has become complicated and cumbersome.
Our healthcare and life sciences advisory team brings together a combined experience of over 50 years to help businesses navigate through changes, new...
At Grant Thornton in India, our automotive team works with a wide variety of clients to help them achieve their goals and increase shareholder wealth. Our...
M&E practice encompasses team of dynamic professionals with deep technical knowledge and extensive experience of working across segments say television, print,...
Tailored service offerings to Not for Profit organisations and CSR compliance services for dynamic businesses
At Grant Thornton, we assist dynamic Indian businesses in the Real Estate & Construction sector throughout their business life cycle by offering robust...
According to Grant Thornton Bharat's Q3 Dealtracker Report, the quarter in 2023 witnessed a deal volume of 302 deals with values amounting to USD 13.4 billion. This comes on the back of persisting declining global trade and potential higher US interest rates until 2024. In Q3, the start-up sector, along with e-commerce and IT & ITeS, led the way, accounting for 64% of total deals. E-commerce dominated values, followed by pharma, IT, and retail, contributing 63% of the quarter's total values.
Shanthi Vijetha, Partner, Growth, Grant Thornton Bharat, said, "India's unwavering commitment to global cooperation and its demonstrated economic resilience has positioned the country for a promising future in deal activities. With a robust GDP growth in Q1FY24 and a strategic emphasis on multilateralism, India is poised to weather challenges. While concerns persist over declining global trade and potential US interest rate hikes, stable M&A deals in Q3 2023, with six megadeals, suggest a positive near-term outlook. With growth-oriented policies, reduced inflation, and increased infrastructure spending, India's domestic growth is set to fuel deal activities, particularly in traditional sectors (pharmaceuticals and healthcare) and the ever-accelerating digital transformation landscape (e-commerce and IT & ITES)."
Mergers and Acquisitions (M&A) landscape: This quarter recorded high M&A activity for this year in terms of both deal volumes, with 82 deals valued at USD 7.7 billion. Volumes represent a 4% increase from Q2, while values represent a 243% increase. The top five M&A deals of the quarter constituted 53% of total M&A values. The cross-border deal activity witnessed a USD 1.4 billion inbound transaction, Walmart's investment in Flipkart, and four other high-value deals. Despite economic uncertainties, there was an uptick in inbound deals compared to the previous quarters, highlighting the domestic market's attractiveness to international investors.
Private Equity (PE) landscape: The PE sector recorded its lowest figures, impacting the overall deal activity in Q3 2023. Just 220 deals valuing USD 5.7 billion were recorded, a 17% decline in volumes, whereas a 49% decline in values was witnessed over the previous quarter, Q2 2023. The top five PE deals of the quarter constituted 42% of total PE values, with Qatar Investment Authority's investment in a 1% stake of USD 1,010 million being the top deal. The decline is owed to decreased investor activity.
Year-to-Date (YTD): There was a significant drop in deal activity compared to the same period in 2022. Overall, there was a 39% decrease in the number of deals and a 68% decrease in their total values. This decline was particularly pronounced in M&A, where values plummeted by 83%. This steep drop can be attributed to the absence of some of the massive billion-dollar deals witnessed in the YTD period 2022. In the PE sector, there was a 40% reduction in the number of deals and a 28% decrease in their values compared to YTD 2022.
In conclusion, India's economic prospects for 2023-24 remain upbeat, supported by growth-oriented policies, subdued inflation, and heightened infrastructure investments. This positive outlook is poised to catalyse increased deal-making, especially within conventional industries, marked by buyouts and majority-stake acquisitions. India's digital transformation propels the e-commerce sector, enticing global technology and e-commerce leaders. Key sectors, including e-commerce, IT & ITES, pharmaceuticals, and healthcare, persist as pivotal drivers of substantial deal activity, underlining their vital role in the Indian economy's growth.
The press release was issued on 13 October 2023.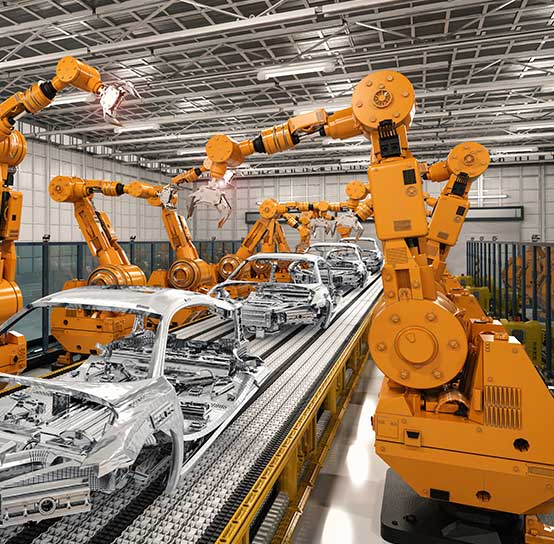 India's automotive sector surges: USD $939 million in Q3 driven by EVs and clean energy