Tapping into the burgeoning BFSI market
FinTech Consulting Services

Leveraging our FinTech Consulting experience, we employ our proven approach in process reviews, tech risk management, and third-party audits for Indian financial services clients.
The Consumer & Retail sector is growing rapidly and is extremely dynamic. Due to constant disruption, managing business has become complicated and cumbersome.
Our healthcare and life sciences advisory team brings together a combined experience of over 50 years to help businesses navigate through changes, new...
At Grant Thornton in India, our automotive team works with a wide variety of clients to help them achieve their goals and increase shareholder wealth. Our...
M&E practice encompasses team of dynamic professionals with deep technical knowledge and extensive experience of working across segments say television, print,...
Tailored service offerings to Not for Profit organisations and CSR compliance services for dynamic businesses
At Grant Thornton, we assist dynamic Indian businesses in the Real Estate & Construction sector throughout their business life cycle by offering robust...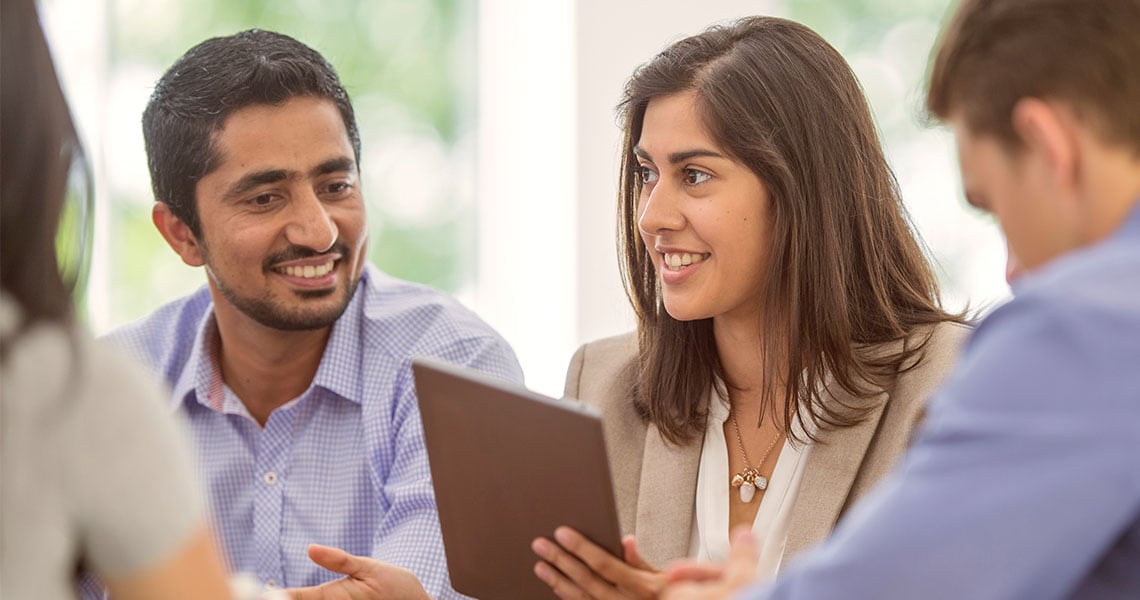 The recently concluded COP 27, the 27th annual UN meeting on climate change in Sharm el-Sheikh, Egypt ended on a positive note with a deal to create a fund to help poor countries deal with climate-related disasters. While there is still ambiguity on the size of the fund and its contributors, the impact of this decision will be huge. Poor countries often are hit first and worst by climate change and are least able to cope with the risks. The fund will help them build resilience to natural disasters in order to better manage the risks these disasters pose.
While COP 26 was all about 'Uniting the world to tackle climate change', the motto of COP 27 was 'Together towards implementation', underlying the importance of joint efforts in tackling climate change. The key goal of the COP 26 conference was to obtain commitments to the 1.5-degree reduction target: phasing out coal, reducing methane emissions, halting deforestation, and accelerating the adoption of electric vehicles. These pledges are remarkable, but they only reduce projected global warming from 2.2 to 1.8 degrees, which is not nearly enough for us to avoid the most dangerous effects of climate change.
This year, we have seen a shift in focus toward implementing current climate plans, rather than campaigning for additional pledges. The plans include reducing emissions, helping countries prepare for climate change, and securing technical support/funding for developing countries. The key takeaway from COP 27 was to limit global warming to 1.5 °C above pre-industrial levels which would require "rapid, deep and sustained reductions in greenhouse gas emissions," by 2030. This can be achieved through practical policies and measures by all countries combined with ambitious efforts to promote sustainable development and universal access to clean energy, especially in developing countries.
We have a unique opportunity to create global momentum on climate action by ensuring that all countries share the responsibility of climate progress in a fair manner. The Paris Agreement allows countries to set their own emission reduction targets. At COP 27, the European Union (EU), which is the world's third biggest polluter after China and the United States announced plans to update its emissions-cutting target before the next COP to show its commitment to fighting climate change. EU has said that it would reduce its net greenhouse gas emissions by 55% by 2030 and eliminate them by 2050. This commitment is part of the EU Green deal, which is a package of tax and non-tax measures to reduce missions.
Taxes have always been an integral part of climate change discussions, and a windfall tax on carbon profits has long been on the table. Other fees and taxes such as methane fees or a carbon-damages tax on fossil-fuel companies are under consideration to lower emissions. Carbon taxes are popular in the EU, with 19 European countries implementing carbon taxes ranging from less than €1 per metric ton of carbon emissions in Poland and Ukraine to over €100 in Sweden, Liechtenstein, and Switzerland.
EU's Green deal also allows countries to impose their own environmental taxes. In April 2022, the UK introduced a Plastic Packaging Tax (PPT), which applies at a rate of £200 per tonne on plastic packaging with less than 30% recycled plastic, manufactured or imported into the UK. Until recently, Spain had a high sales tax on natural gas at 21%, which it has now slashed to 5% to help consumers face rising energy costs this winter. In 2020, the total environmental tax revenue in the EU amounted to €300.5 billion, representing 2.2 % of the EU GDP and 5.4 % of total EU government revenue from taxes and social contributions, according to information from Eurostat. These taxes provide an incentive to produce cleaner energy, with many European countries using their revenues for public services and goods that reduce greenhouse gas emissions.
Apart from levying taxes, tax incentives such as lower tax rates for goods whose production has low to zero carbon emissions are also under consideration to help in a quick transition to green energy. Countries can also consider introducing taxes on highly polluting activities and products such as private jets to discourage their consumption. According to the World Inequality Report 2022, 19 global inequalities in emissions are now mainly due to within-country inequalities. These account for nearly two-thirds of global inequalities in emissions. The most pronounced of these inequalities are found in China and India as well as some other countries with well-developed economies.
The wealthiest 10% of the world's population is responsible for around half of the global carbon emissions. While the bottom half of income groups in Europe and the USA reduced per capita emissions by 15–20% between 1990 and 2019, the wealthiest 1% increased their emissions significantly everywhere. The government's strategy on carbon taxes seems to have little impact on their consumption. High taxes on certain carbon-intensive spending and regulation of what can be consumed would be far more effective at reducing emissions.
Businesses will need to keep an eye on the developments that transpired at COP 27 and future climate summits because of their potential to result in national targets, laws, regulations, and policies that they will need to comply with. The decisions made at the summit could result in obstacles for businesses or opportunities for them. An entirely new consumption culture that demands environmentally sustainable products has emerged everywhere. Think about it; businesses will have to find ways to get their products to consumers without relying on fossil fuels or other non-renewable resources. We need to figure out how things can be recycled and put back into use without there being so much waste in the world. Consumers, investors, employees, and other stakeholders all care about climate change and businesses will have to think of ways to unlock the potential that this offers to create sustainable business models that serve everyone's interests. A more sustainable future will have to be embraced by all businesses as it's inevitable.