Tapping into the burgeoning BFSI market
FinTech Consulting Services

Leveraging our FinTech Consulting experience, we employ our proven approach in process reviews, tech risk management, and third-party audits for Indian financial services clients.
The Consumer & Retail sector is growing rapidly and is extremely dynamic. Due to constant disruption, managing business has become complicated and cumbersome.
Our healthcare and life sciences advisory team brings together a combined experience of over 50 years to help businesses navigate through changes, new...
At Grant Thornton in India, our automotive team works with a wide variety of clients to help them achieve their goals and increase shareholder wealth. Our...
M&E practice encompasses team of dynamic professionals with deep technical knowledge and extensive experience of working across segments say television, print,...
Tailored service offerings to Not for Profit organisations and CSR compliance services for dynamic businesses
At Grant Thornton, we assist dynamic Indian businesses in the Real Estate & Construction sector throughout their business life cycle by offering robust...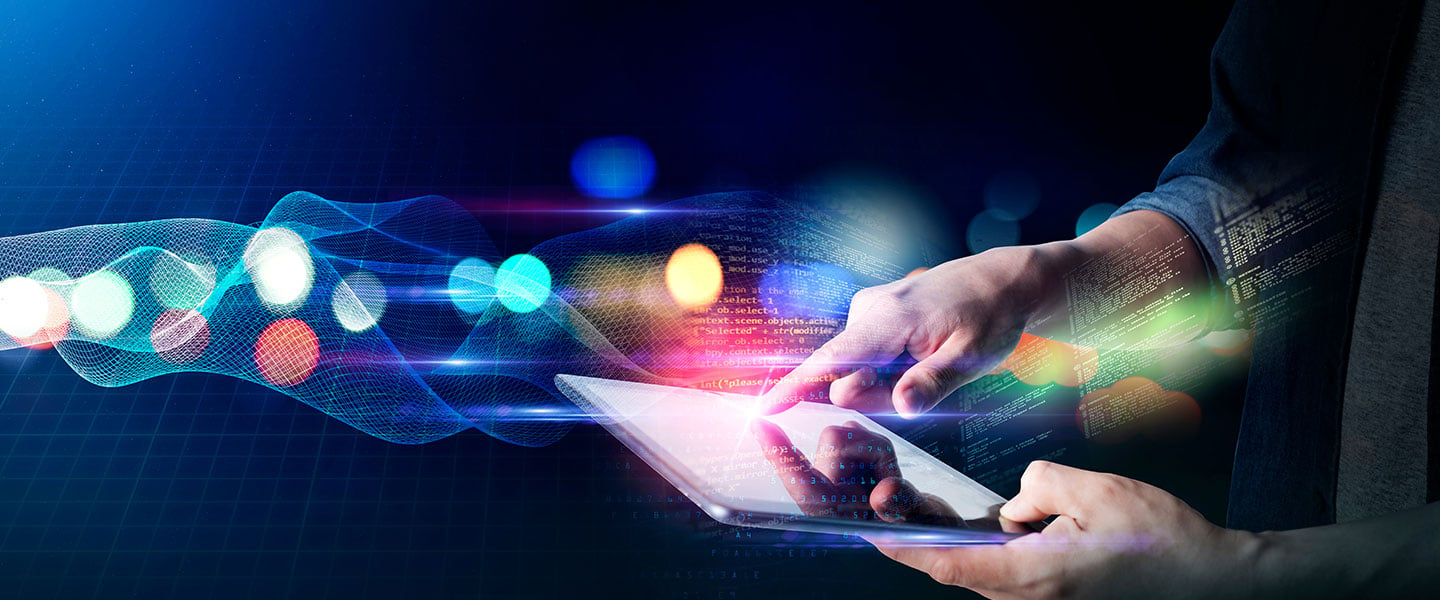 Though currently contributing less than 1 per cent to India's GDP, the fast-growing M&E sector is projected to reach $100 billion by 2030 at a cumulative growth rate of 12 per cent
The Indian media and entertainment (M&E) industry is a promising sector for the economy and is making significant progress in terms of growth. The rise in digital adoption, fast and affordable internet, a large smartphone and broadband userbase, and a rise in sales of consumer durables like smartphones have contributed to the growth of the sector.
With "digital" holding the pen and outpacing all other segments, sections like OTT, gaming, animation, and VFX are leading the M&E sector and are expected to rule the market in the coming years. Indian OTT platforms are in the scaling stage with strong subscription growth and significant investments in premium and original content.
Also, gaming, particularly mobile gaming, has gained traction, mainly due to influencer-driven content, live streaming, and the growing popularity of the esports industry. According to Invest India, online gaming was valued at $1.2 billion in 2021, witnessing a YoY growth rate of 28 per cent, and is expected to reach $1.9 billion by 2024.
Though currently contributing less than 1 per cent to India's GDP, the fast-growing M&E sector is projected to reach $100 billion by 2030 at a cumulative growth rate of 12 per cent, according to the Ministry of Information and Broadcasting. Several government initiatives like 100 per cent FDI allowed in teleports, multi-system operators, mobile TV, cable, and direct-to-home (DTH) satellite platforms; 100 per cent FDI allowed in publishing/printing of scientific and technical magazines/ speciality journals/ Periodicals under the government route and granting industry status to the film industry for easy access to institutional finance, have provided a boost to the sector.
Moreover, the government's plans to come out with a "Model Theatre Policy", "single-window clearance for theatres", and set up an animation, visual effects, gaming and comics (AVGC) task force indicate their intent to focus on the sector, which has long been neglected.
However, traditionally, the Union Budget announcements have not placed much emphasis on this sector, which has been devoid of major sops. That said, M&E as a sector must be viewed in terms of its contribution to an ecosystem in the form of job providers, growth opportunities, indirect impact on other sectors such as hardware and tech equipment, and contribution to showcasing or helping build the country's brand image.
With regards to that, some of the key industry expectations from the budget this year are:
Consider granting infrastructure status (infrastructure building business) to the media industry, which could ease getting financial credits and availing tax incentives from the government.
Tax breaks / tax holidays for gaming start-ups to boost production of Indian IP, R&D, and improve the inflow of investments.
GST rationalisation for the radio sector that can stimulate growth, as well as integration of technology and digitisation across remote areas to strengthen the audience base. Also, streamlining the annual license fees and extending the license period can provide a boost to the radio industry.
Support from the policy makers and regulators to address several issues faced by the broadcasting industry, such as New Tariff Order, piracy, etc. The industry expects "light-touch regulation" which will promote newer and growing areas like OTT.
Rationalisation of high GST rates levied on live entertainment and theatre tickets.
Taxation on Virtual Digital Asset (VDA) has resulted in a shift in trade volumes from domestic centralised virtual digital asset exchanges to foreign ones. A progressive tax structure that can restore consumer sentiments and bring back the revenues may need to be considered. Further, taxability of VDA also depends upon its location (i.e., situs). Clear rules for determining the situs of VDA would aid in reducing potential litigation. Relaxation in the withholding tax rates applicable to non-theatrical rights would assist the sector significantly in managing their working capital.
Extension of the benefit of carry forward of tax losses in cases of corporate restructuring, such as mergers, demergers, etc., to the M&E sector can be a key driver to bringing in business synergies amongst the industry players.
Clarity is required in the taxation model for the online gaming industry, not only in terms of the GST rate, but also in other aspects such as tax on platform fees or gross gaming revenue (GGR). Regulatory clarity in the gaming sector is also what the industry needs.
Further steps or policy measures in the government's thinking about how it intends to consider and move ahead with the recommendations of the AVGC task force. Trends like consolidation, increasing screen time, NTO2 implementation, which could give a fillip to subscriptions in broadcasting, the digital space showing a high growth rate and the recognition of AVGC as a future growth driver, etc. point to a very exciting future for M&E business. While the government has begun to recognise the sector's potential through various policy measures, a budgetary focus with the required clarity on regulatory and taxation aspects could provide the necessary impetus. Overall, the dynamics of the sector are fast-paced, and policy responses should be in tandem with the pace of change.
This article was originally published on News18.com.