Tapping into the burgeoning BFSI market
FinTech Consulting Services

Leveraging our FinTech Consulting experience, we employ our proven approach in process reviews, tech risk management, and third-party audits for Indian financial services clients.
The Consumer & Retail sector is growing rapidly and is extremely dynamic. Due to constant disruption, managing business has become complicated and cumbersome.
Our healthcare and life sciences advisory team brings together a combined experience of over 50 years to help businesses navigate through changes, new...
At Grant Thornton in India, our automotive team works with a wide variety of clients to help them achieve their goals and increase shareholder wealth. Our...
M&E practice encompasses team of dynamic professionals with deep technical knowledge and extensive experience of working across segments say television, print,...
Tailored service offerings to Not for Profit organisations and CSR compliance services for dynamic businesses
At Grant Thornton, we assist dynamic Indian businesses in the Real Estate & Construction sector throughout their business life cycle by offering robust...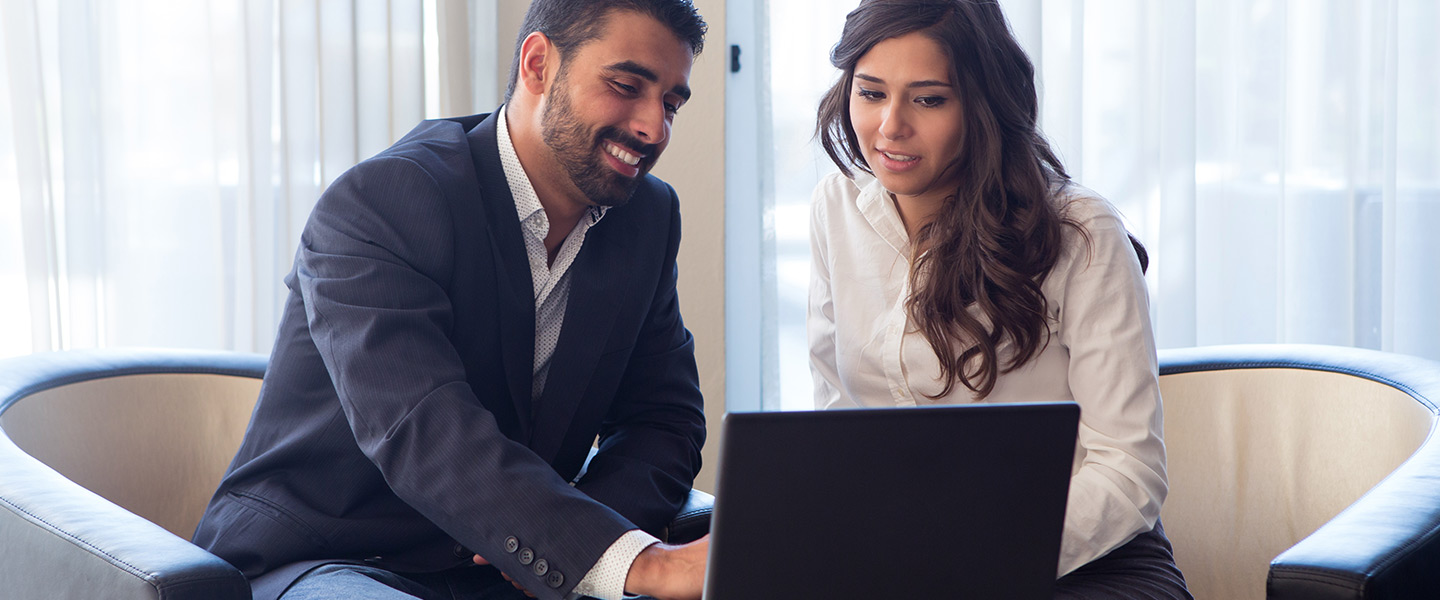 India's technology industry has emerged as a vibrant force propelling the nation's GDP, employment opportunities, and overall economic growth. The industry's revenue surpassed USD 200 billion in FY22 and is projected to maintain its upward trajectory, with an estimated revenue of USD 245 billion in FY23. Looking ahead, the industry is on course to achieve the USD 500 billion milestone by 2030, as per the NASSCOM report, Technology Sector in India 2023: Strategic Review1.
Benefitting from its vast pool of technology talent, India continues to grow and remains one of the most preferred destinations globally for technology and knowledge services, as well as global capability centres (GCCs). With over 1570 GCCs estimated in FY23, the GCC sector is experiencing an accelerated expansion, with several global industry majors setting up and expanding their captive centres in India1.
India is now the third largest start-up destination in the world and has witnessed significant growth, particularly post-pandemic. There are over 99,000 DPIIT-recognised start-ups in India as of 31 May 2023, and this continues to attract investor interest globally.
The rise in internet users, expected to reach 900 million by 2025 from 759 million in 2022, primarily from rural areas, is also propelling the technology industry's growth.2 Likewise, the rise of fintech firms and the expansion of digital payments have played a pivotal role in driving the industry. FY23 recorded a substantial leap, with 134.6 billion digital transactions, up from 20.7 billion in FY18, according to the Ministry of Electronics & Information Technology3.
We are also witnessing the growing emergence of Generative AI, which is expected to disrupt the existing delivery model. Global and Indian tech companies have started investing in technology to change how they currently operate. We expect this to be a pivotal change in the technology industry.
Some of the key trends in the technology sector are summarised below.
1. Deep technology talent base
India continues to have a deep technology talent base and is estimated to take the total employee count to approximately 5.4 million in FY23, according to the NASSCOM report, 'Technology Sector in India 2023: Strategic Review.'1 The rise of Software-as-a-Service (SaaS) companies, GCCs, cloud solutions, and emerging technologies such as DeepTech, Gen AI, robotics, and SpaceTech are expected to drive new requirements for talent. The industry is investing a lot in new talent hiring and skilling, as well as partnering with the government and academia. Developing talent and enhancing the talent pool in the new tech areas would be one of the key success factors for the technology sector.
2. Enabling government policy environment
With the surge in digitisation, the Indian government has increased its focus on the technology industry. A favourable regulatory environment, coupled with strategic government initiatives such as Digital India, Make in India, and Production Linked Incentive (PLI) schemes, has paved the way for unprecedented growth. Recognising the significance of entrepreneurship, the government has taken strides to boost start-ups through initiatives like 'Start-up India' and tax exemptions, including the tax holiday and the Angel Tax exemption.
3. Digital transformation as a strategic priority
Technology companies are actively investing in digital solutions to gain a competitive edge. The industry is projected to derive a substantial portion of its revenue from digital streams in FY23, estimated at around 32-34%.1 Centres of excellence are being established to promote expertise in emerging fields such as quantum computing, AI, and internet of things (IoT), which are revolutionising industries by enabling advanced data analysis, automation, predictive modelling, and optimisation.
4. India's 5G revolution unleashes IoT opportunities
With the increased bandwidth and reduced latency provided by 5G networks, IoT devices will be able to transmit data in real time, enabling instant decision-making and automation. This will lead to improved efficiency, cost savings, and enhanced user experiences. To harness this potential, India has proposed the establishment of 100 5G labs, highlighting the nation's commitment to driving digital innovation through cutting-edge technology.
5. Tech risks: Cybersecurity, data protection risks
With the rapid increase in digital adoption and reliance on technology, the looming spectre of cyberattacks has become a pressing concern. The escalating risk has increased the demand for cybersecurity professionals and is prompting governments worldwide to enact stringent regulations to address privacy concerns and counter the surging frequency of cyber threats. The Indian government is also actively working on creating favourable regulations. The recent Digital Personal Data Protection Bill shows the commitment of the government to safeguarding personal data in the digital realm while respecting individual rights. Additionally, the proposed Digital India Act, 2023, will replace the Information Technology Act of 2000. This new act will cover digital transactions, electronic governance, and cybersecurity, fostering digital economy growth and protecting citizen interests.
6. Active technology deals eco-system, M&A, PE/VC deals & capital markets
With a vibrant deals market of USD 127.2 billion in 2022, the technology sector was the most active in deal making, with a USD 24.3 billion deal value and contributing 19.1% of the overall deal value, as per Grant Thornton Bharat's Annual Dealtracker.3
Despite robust growth in 2021, the year 2022 witnessed a pullback and moderation in deal activity, a trend that has persisted into 2023, due to ongoing macroeconomic uncertainties.
In H1 2023, the total deal value stood at USD 1.6 billion across 194 deals, marking a 93% decrease in values and a 46% decline in volumes compared to H1 2022, which witnessed 361 deals worth USD 22.9.4 Moreover, the Indian IPO market continues to be vibrant, particularly post-pandemic, with 105 IPOs in the last two years, ending on 31 December 2022.3
We saw interest in new-age technology and internet-based companies in 2021, and although we have witnessed moderation in IPO activity, we believe that this decade will witness several new-age tech and internet-based companies tapping the IPO market in India as well as overseas capital markets.
The Indian government has expressed its intent to facilitate the overseas listing of Indian private companies. This move holds the potential to pave the way for numerous Indian startups and unicorns to be listed overseas. While the regulations are yet to be amended as of date, we are optimistic that this could unlock a substantial opportunity for Indian tech entities to secure listings overseas.
We expect deal activity to pick up in the later part of this year, and we expect larger tech companies and those with strong investor backing to continue to look for M&A opportunities. Moreover, PE and VC funds are actively seeking newer opportunities in the tech landscape, including SaaS, generative AI start-ups, and niche tech services players.
7. Focus on electronic manufacturing, IT hardware and semiconductors
India has witnessed significant interest from global companies in electronics manufacturing, mainly due to the shift in global supply chains, from cost-driven globalisation to control-driven reshoring, and now to adaptive glocalisation. To address supply chain imbalances, consumer-driven countries like India are investing significantly in local manufacturing facilities. Similar traction is being witnessed in India's semiconductor market, mainly due to the global supply chain crisis and rising demand from the consumer electronics, telecom, IT hardware and industrial sectors, both within the domestic and export markets.
Conclusion
With a deep technology talent base, a growing start-up ecosystem, and governmental impetus on digitalisation, artificial intelligence, and electronics & semiconductor manufacturing, India's technology industry is poised for a strong growth path in this decade. The evolution of Indian tech services from an outsourcing hub to value-added business partners for global companies has truly made India a tech services powerhouse for global organisations. We do believe that there is a radical shift happening to position India as a pivotal hub for semiconductor and electronic manufacturing at the global level, and we expect substantial growth within this sector over the course of the decade.
NASSCOM report, Technology Sector in India 2023: Strategic Review
Internet in India Report 2022" by the Internet and Mobile Association of India (IAMAI) and KANTAR
Grant Thornton Bharat's Annual Dealtracker 2022
Grant Thornton Bharat's Sector Dealtracker H1 2023