Healthcare and Life Sciences

Home
Our publications
BillionFit: Technology redesigning healthcare
Our report, BillionFit: Technology redesigning healthcare, navigates through key trends in disruptive technologies in healthcare, with a focus on India. This paper captures India's Healthcare and Fitness scenario from a technology perspective, while providing some insight into the recent developments globally.
Automotive and Manufacturing

Home
Report
M&A in auto: Shifting gears to be future ready
Grant Thornton report that outlines how the drivers of M&A-led expansion by Indian auto component players have been evolving
Media, Technology and Entertainment

Home
Publication
The Digital Accelerate – New regulatory framework implementation guide
The publication summarises the transition process mandated by TRAI for digital television services, and how consumers can select their subscriptions.
Real Estate and Construction

Home
Report
Improving transparency in secondary real estate market
Holistic pan-India assessment on various parameters in the secondary market & direct impact of a regularised secondary market on stakeholders.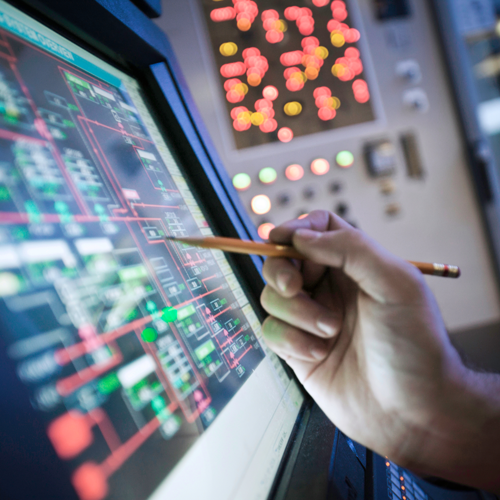 Background
For centuries, barter system was a medium of exchange until its inherent disadvantages substituted "goods" with precious metals like gold or silver. This was followed by the advent of paper currency or legal tender. In all likelihood, Satoshi Nakamoto did not envisage his discovery taking the whole world by storm when he launched Bitcoin in 2009, a virtual currency, and the one most widely used today.
Recent mainstream attention received by crypto/virtual/digital currencies has been extraordinary and it would not be an overstatement to cite that fanatic demand for Bitcoin has sustained over the past few months. As we address the common risks associated with cryptocurrencies in general, and Bitcoin in particular, it continues to soar high. In fact, one may not be able to compare its current price with the value when it first came out, the mathematics could be mind boggling.
Key features of a typical cryptocurrency
Traded virtually
Not a legal tender, and not owned or regulated by any central authority
Governed by block chain, an open source technology, which stores transactions in the form of characters on a public ledger
Anonymous (difficult, if not impossible to decipher the identity of the user)
Transactions are irreversible
Limited supply (21 million in the case of bitcoin)
Why worry?
Given its volatile nature, regulatory authorities and governments, globally, have cautioned users against investing in cryptocurrencies. With the unprecedented spike in its value, it is "most" likely thriving on speculation, which is the biggest cause of concern. Recently, several exchanges have come under scrutiny of enforcement agencies and the Finance Ministry has warned against Bitcoins, the former being akin to Ponzi schemes.
Experts believe skepticism prevails around cryptocurrency, primarily because it is not recognised as legal tender. Consequently, virtual currencies by and large, draw suspicion, and it is not surprising when these are seen as something that can trigger a financial bubble.
Potential Risks
The take off for cryptocurrency was smooth and it seems to be flying high at the moment. While enthusiastic conversations on the subject continue , it may be crucial to deliberate on the risks involved:
Lack of regulation by any central authority raise questions on its legitimacy
Reporting any fraud may be in jeopardy, primarily because of the above aspect
Transactions being irreversible, opportunities galore for cybercriminals. For instance, hackers directed victims to pay ransomware in Bitcoins during the notorious Wannacry ransomware attack
Anonymity and lack of surveillance increase probability of perpetrators indulging in other unlawful activities like money laundering
Being unregulated, questions are raised on its treatment in different jurisdictions
Worry looms large over the "real value" of a cryptocurrency
Legitimacy of exchanges is in question, with instances of some exchanges being hacked or shut down
Extreme volatility in the prices of cryptocurrencies draw inherent risks. Some other aspects, in particular, also raise suspicion. Transacting of Bitcoins for instance was at a lightning speed and for minimum processing fee, until recently. Recent reports suggest transaction lead times having risen to a few hours and fee is being doubled every month. Moreover, substantial variations in prices of Bitcoins at different exchanges is used by rogue users for windfall gains.
Future
Proponents of cryptocurrency argue it being safe from economic fluctuations or global uncertainties. Cryptocurrency cash is also being vouched as a "safer" option. However, substantial unpredictability in the value of cryptocurrencies is an established fact and one which cannot be undermined. Questions also continue to be raised around the supply and demand dynamics and whether virtual currency can truly be considered a "currency". While we await answers to these questions, the old dictum continues to be true: High Risk=High Reward..
Till then, have the enthusiastic investors taken note?