Today, with regulators, investors, and independent directors focusing on the importance of corporate governance, organisations need to streamline and fine-tune their processes and controls. Leadership teams are repeatedly turning to their internal auditors for additional assurance on the robustness of the systems as well as for risk mitigation controls.
We focus on effective risk mitigation by setting up robust processes, institutionalising right internal controls, leveraging IT and achieving performance improvements. Organisations are seeing increasing digitisation of their operations, resulting in an exponential growth in data generation across all business functions. Keeping abreast with this trend, our internal audit (IA) methodology integrates data analytics to provide increased efficiency, assurance and value.
Our IA team has progressive thinkers from various industries which enables us to make sure that we have the right business insights and best practices for our clients.
Our key solution in the corporate governance space includes: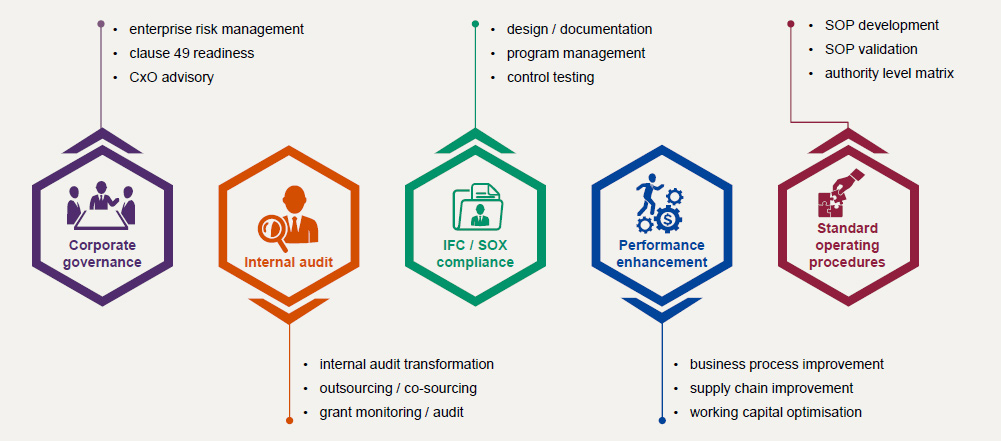 We are a cut above the rest:
Experienced team of professionals with domain specialisation across industries
Higher involvement of senior team members in delivery
Practical recommendations relevant to business by providing
Involvement of cross-functional experts in execution
To know more about any of our services, write to us at contact@in.gt.com.