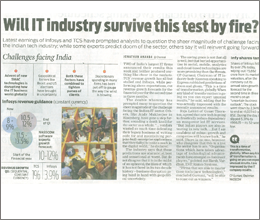 "New tech is going to drastically reduce dependency on manpower led IT services. But Indian players are also investing in new tech. ...But I am confident of robust growth and companies will bounce back."
Raja Lahiri
Partner, Grant Thornton India LLP
This article apeared in New Indian Express on 16th October, 2016.