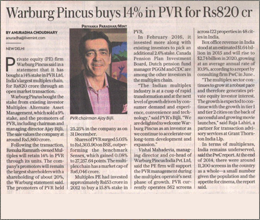 "The multiplex sector continues to grow at a robust pace and therefore generates private equity investor interest. The growth is expected to continue with the growth in tier 1 and tier 2 cities on the back of successful and growing movie launches,".
Raja Lahiri
Partner, Grant Thornton India LLP
This article apeared in Live Mint on 19th January, 2017.