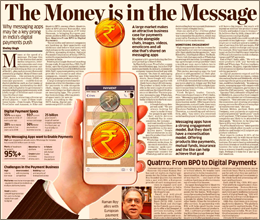 "Any entry of a renowned social media player in digital payments will have a big impact. But much will depend on whether the product is userfriendly and makes it easy to transact."
Khushroo Panthaky
Director, Grant Thornton Advisory Private Limited
This article appeared in Economic Times on 6th July, 2017.