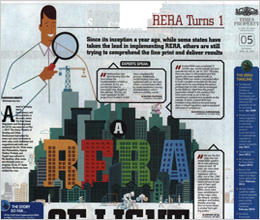 "Over the years, the real estate sector has been characterised by myriad unstructured practices, which has given a very different perception of the sector to the larger stakeholders of the economy. These practices have led to an increase in the number of litigations, marked with worsening customer sentiments. However, RERA has the power to change the perception of home-buyers and reinstill the lost trust. It can actually change the entire landscape of the real estate sector including the way business is conducted; hence, it is important we all comply with its rules and regulations."
Neeraj Sharma
Director, Grant Thornton Advisory Private Limited
This article appeared in Times Of India on 28th April, 2018.