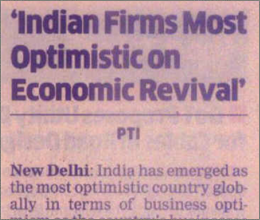 "India continues to stand out as the one economy which has huge potential to continue to grow and this is reflected in the survey where Indian businesses are most optimistic and high on expectations of increasing revenue, employment, profitability,".
H.V. Harish
Partner, Grant Thornton India LLP
This article apeared in Economic Times on 9th January, 2017.