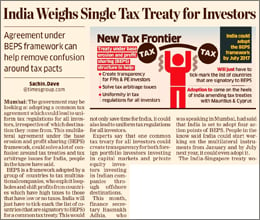 "To give effect to BEPS recommendations, countries have to modify their bi-lateral tax treaties entered into earlier, which is a lengthy , tedious and time-consuming process. Therefore, a more practical and effective approach is to agree the terms through multilateral instruments, whereby member countries, including India, can agree to and adopt certain basic covenants to give effect to BEPS, and obviate the need to amend each and every bi-lateral treaty independently . This would be a historic step at a global level to further bring in tax transparency through a single platform."
Vikas Vasal
Partner, Grant Thornton India LLP
This article apeared in Economic Times on 15th December, 2016.