The Consumer & Retail sector is growing rapidly and is extremely dynamic. Due to constant disruption, managing business has become complicated and cumbersome.
See Overview
Our healthcare and life sciences advisory team brings together a combined experience of over 50 years to help businesses navigate through changes, new...
See Overview
At Grant Thornton in India, our automotive team works with a wide variety of clients to help them achieve their goals and increase shareholder wealth. Our...
See Overview
M&E practice encompasses team of dynamic professionals with deep technical knowledge and extensive experience of working across segments say television, print,...
See Overview
Tailored service offerings to Not for Profit organisations and CSR compliance services for dynamic businesses
See Overview
At Grant Thornton, we assist dynamic Indian businesses in the Real Estate & Construction sector throughout their business life cycle by offering robust...
See Overview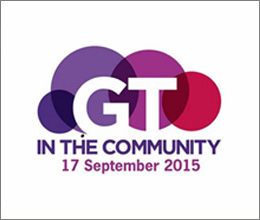 With an aim to support growth of local communities, employees of Grant Thornton India came together to spend a day today serving and educating underprivileged children across seven cities in the country. The entire exercise was part of a global Grant Thornton Corporate Social Responsibility Day that was celebrated across 130 member countries.
Celebrated under the theme, "Growing together in the community," the global initiative helps communities unlock their potential for growth. . The theme for this year's CSR Day was health and education for underprivileged children.
Demonstrating Grant Thornton's corporate social responsibility towards the children, employees engaged in several social welfare activities and touched the lives of 2800 underprivileged children across seven cities in India.
While some group of employees visited NGOs and government schools to conduct health sessions and check-ups to raise awareness on health and sanitation, some other groups involved children in various activities and competitions. These competitions included activities such as painting, story-telling, poem recitation and preparing goods from waste. Across all locations, employees educated the underprivileged children about health and sanitation through videos, role-plays and presentations.
"Grant Thornton in India is committed to raise awareness and educate the under privileged children about health and sanitation and GT in the community is an opportunity for us to contribute to the cause. This year, we have partnered with various NGOs and our employees engaged with the children to educate them about health, hygiene and sanitation. Our volunteers have committed to engage with these NGOs on an on-going basis," said Suresh Kumar, Partner, Grant Thornton India LLP.
Region wise activities:
In the National Capital Region, employees organised a painting competition for the children of Samarpan Foundation. Later children who won the competition were awarded. All were provided with health kits.
In Bengaluru, employees visited an orphanage named Shishu Mandir and conducted an eye check-ups along with the doctors. Later a painting competition was organised for them.
Chennai employees visited a Care and Protection Centre for Children named Montfort Sirahugal and distributed sports, stationary and hygiene kits to the children.
In Mumbai employees spent time with underprivileged children across government schools associated with NGO, Seva Sahyog. Children were educated about health and sanitation and he group conducted competition on preparing goods from waste.
Pune employees spent time engaging with underprivileged children of NGO Deep Griha Society and conducted sessions on the importance of health and sanitation.