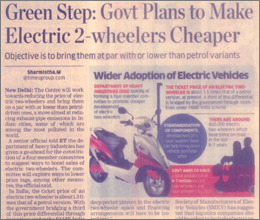 "What is also important is how fast you can recharge batteries, how far the vehicle can go on a single charge, and how widespread is the charging network. You cannot target only urban consumers, even the rural pockets have to be kept in mind for mass adoption."
Sridhar V
Partner, Grant Thornton India LLP
This article apeared in Economic Times on 14th July, 2016.