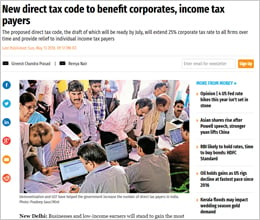 "Industry is also looking for certainty so that it can plan five years ahead. For instance, the 25% rate for industry was announced but it still comes with many riders and keeps out many companies,"
Riaz Thingna
Director, Grant Thornton Advisory Pvt. Ltd.
This article appeared in Live Mint on 14th May, 2018.