Career in cyber security - Inspiring thoughts and journey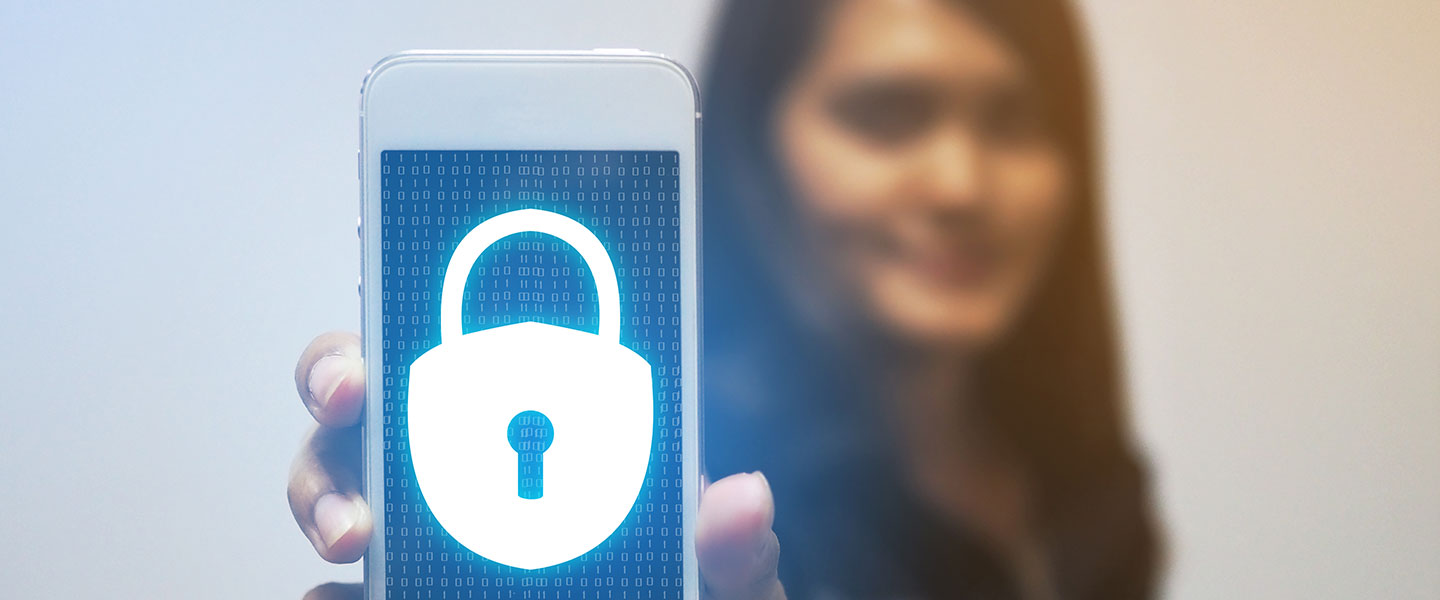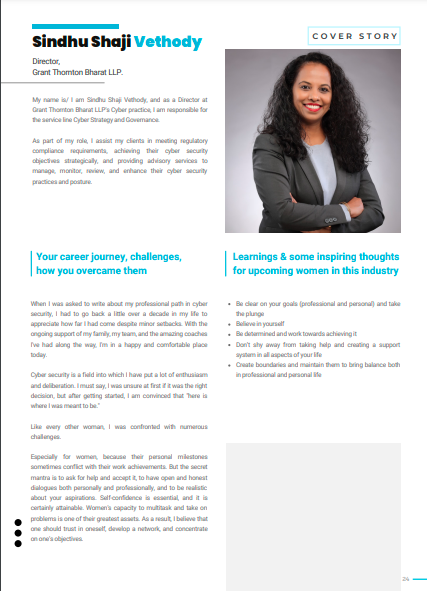 As a Director at Grant Thornton Bharat's Cyber practice, Sindhu Shaji Vethody is responsible for the Cyber Strategy and Governance.
As part of her role, she assists her clients in meeting regulatory compliance requirements, achieving their cyber security objectives strategically, and providing advisory services to manage, monitor, review, and enhance their cyber security practices and posture.
This article was originally published on Cyberfrat and below is the excerpt:
Your career journey, challenges, how you overcame them
When I was asked to write about my professional path in cyber security, I had to go back a little over a decade in my life to appreciate how far I had come despite minor setbacks. With the ongoing support of my family, my team, and the amazing coaches I've had along the way, I'm in a happy and comfortable place today.
Cyber security is a field into which I have put a lot of enthusiasm and deliberation. I must say, I was unsure at first if it was the right decision, but after getting started, I am convinced that "here is where I was meant to be."
Like every other woman, I was confronted with numerous challenges.
Especially for women, because their personal milestones sometimes conflict with their work achievements. But the secret mantra is to ask for help and accept it, to have open and honest dialogues both personally and professionally, and to be realistic about your aspirations. Self-confidence is essential, and it is certainly attainable. Women's capacity to multitask and take on problems is one of their greatest assets. As a result, I believe that one should trust in oneself, develop a network, and concentrate on one's objectives.
Learnings & some inspiring thoughts for upcoming women in this industry
Be clear on your goals (professional and personal) and take the plunge
Believe in yourself
Be determined and work towards achieving it
Don't shy away from taking help and creating a support system in all aspects of your life
Create boundaries and maintain them to bring balance both in professional and personal life