The Consumer & Retail sector is growing rapidly and is extremely dynamic. Due to constant disruption, managing business has become complicated and cumbersome.
See Overview
Our healthcare and life sciences advisory team brings together a combined experience of over 50 years to help businesses navigate through changes, new...
See Overview
At Grant Thornton in India, our automotive team works with a wide variety of clients to help them achieve their goals and increase shareholder wealth. Our...
See Overview
M&E practice encompasses team of dynamic professionals with deep technical knowledge and extensive experience of working across segments say television, print,...
See Overview
Tailored service offerings to Not for Profit organisations and CSR compliance services for dynamic businesses
See Overview
At Grant Thornton, we assist dynamic Indian businesses in the Real Estate & Construction sector throughout their business life cycle by offering robust...
See Overview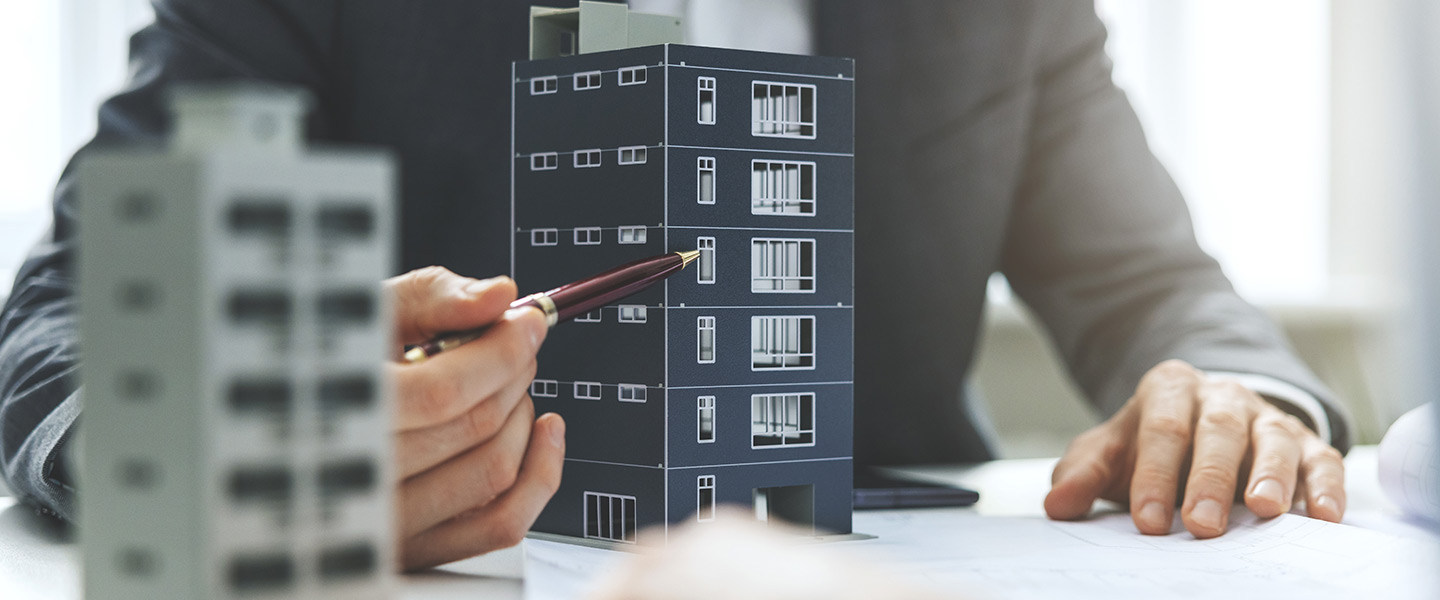 Realising the potential of real estate
Key highlights of the publication
Sector landscape:
The real estate sector proved its prowess by registering a 68% y-o-y increase during 2022 and increased investment of 19% in FY21, highlighting its investment opportunities in India and globally. The Indian government's continued focus on the real estate sector was evident in the enhanced budgetary allocations to Pradhan Mantri Jan Arogya Yojana (PMJAY) and Smart Cities.

Today, the real estate sector is one of the highest contributors to Indian GDP and is projected to contribute 18% to the GDP by 2030 as more segments such as warehousing, logistics, industrial parks, data centres, student housing, co-living and senior assisted living fuel and usher in an era of growth.

The affordable housing segment was granted the infrastructure status, and it has helped in obtaining loans at preferential or lower rates, with the benefits being passed on to end-consumers as savings, which is another step towards contributing to reach the USD 1 trillion mark by 2030.

Post pandemic, the residential segment bounced back with renewed confidence as buyer preferences shifted to bigger and spacious homes. Despite rising interest rates and geopolitical uncertainties, FY 22 registered a record increase of 68% sales compared to FY 21 in major cities. The luxury or premium segment contributed 50% of this growth during last year.

A remarkable shift was noted in the demand pattern, with domestic companies accounting for nearly 50% of the leasing demand in FY 22, mainly driven by technology and co-working space providers. In fact, India's co-working space market is all set to pass 50 million sq. ft. by 2023.
Evolving regulatory framework:
The government needs to focus on stalled projects, and given the commitment, several schemes, incentives and regulatory support from the government can be useful to explore massive opportunities that exist in an affordable segment, particularly in Tier 2 and Tier 3 cities.
Financing real estate projects:
Financing models for real estate development have evolved over the years, keeping in perspective the exchange control, tax and regulatory environment. REITs have made a mark in the commercial real estate space, as they gradually foray into other segments. With rising interest rates and looming global recession, fund raising remains a priority alongside resolution of distressed real estate projects.
Embracing technologies:
The stock of green-certified buildings has witnessed a five-fold increase in 2022 compared to 2010. As a part of their short-term goals on ESG, listed developers are targeting to increase their green portfolio by about 25% by 2025-2030 and increase the use of renewable energy sources.

The integration of technology in the real estate sector has been progressively growing over the past few years. As per a report by the National Association of Estate Agents, in 2020, 70% of estate agents employed social media platforms to some extent for business purposes. The same report also revealed that 44% of estate agents use automated tools for lead generation, while 35% utilise automated tools for customer relationship management.
Realising the potential of real estate
This report chronicles the story of the Indian real estate sector's resilience and takes a sneak peek at what the future holds for the sector.
Download PDF [6234 kb]