Tapping into the burgeoning BFSI market
FinTech Consulting Services

Leveraging our FinTech Consulting experience, we employ our proven approach in process reviews, tech risk management, and third-party audits for Indian financial services clients.
The Consumer & Retail sector is growing rapidly and is extremely dynamic. Due to constant disruption, managing business has become complicated and cumbersome.
Our healthcare and life sciences advisory team brings together a combined experience of over 50 years to help businesses navigate through changes, new...
At Grant Thornton in India, our automotive team works with a wide variety of clients to help them achieve their goals and increase shareholder wealth. Our...
M&E practice encompasses team of dynamic professionals with deep technical knowledge and extensive experience of working across segments say television, print,...
Tailored service offerings to Not for Profit organisations and CSR compliance services for dynamic businesses
At Grant Thornton, we assist dynamic Indian businesses in the Real Estate & Construction sector throughout their business life cycle by offering robust...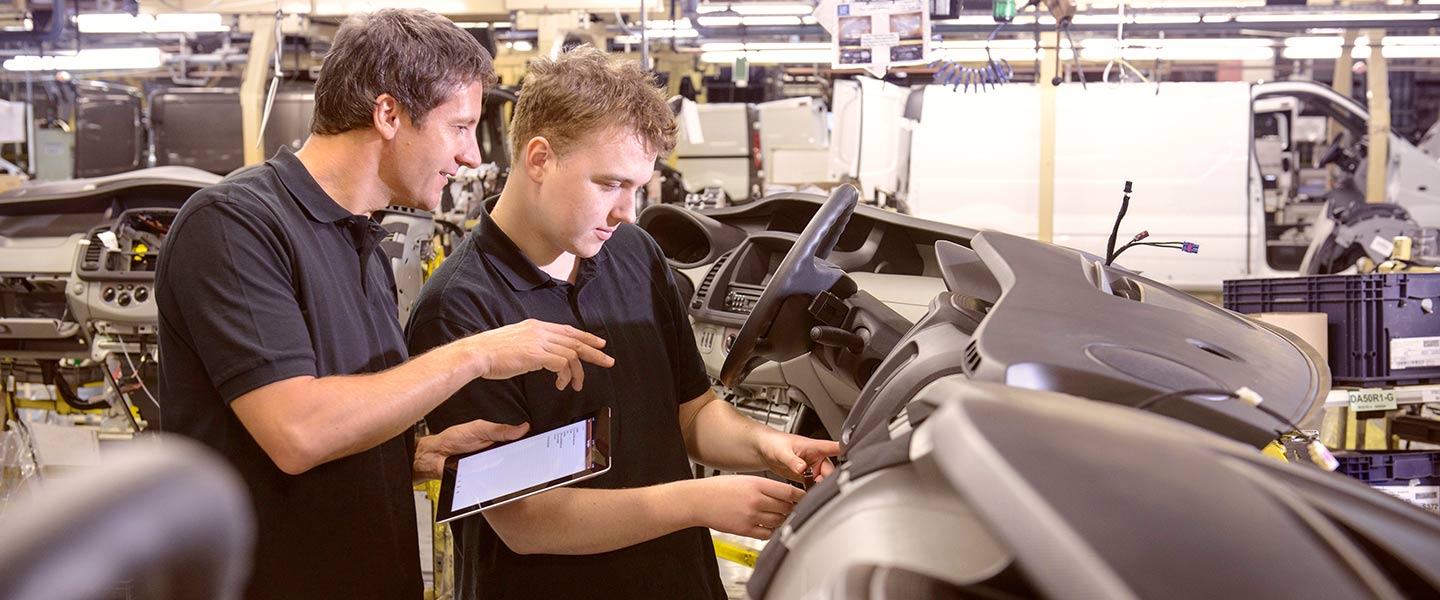 The Indian auto sector is undergoing a major transformation and there is an increased emphasis on the use of technologies to streamline the processes and promote efficiency at every stage
Connectivity, the Internet of Things, wireless solutions, adoption of electric vehicles, embedding Artificial Intelligence (AI) and Augmented Reality from production to supply chain, the auto industry is witnessing all of it right now. From manufacturers to dealers, every stage of automobile sale has embraced digitalisation. Today, analytics is helping not only mobility companies in the virtual sphere; they are playing a crucial role in redefining retail stores.
"We are moving from digitisation to digitalisation. While earlier, automation of processes took place only for accounting. We have moved away from implementing matured ERP systems to systems that are way beyond these conventional systems. Digitalisation is more about how intuitively you can use the data that is being processed from day-to-day activities. For dealerships, the data can be used to perform analyses around consumer behaviour, or their choices, or their preferences. Manufacturers too are adopting emerging technologies like AI and blockchain. Digitalisation is also about enabling traceability, and that is only possible when we adopt technologies like blockchain into your systems," said Saket Mehra, Partner and Automotive Sector Leader, Grant Thornton Bharat.
At present, many start-ups are amalgamating technology solutions with the products. And many of the tier 1 manufacturers have created platforms for start-ups to come and use their platforms and work together with them. Along with the digitalisation of distribution models, there is a greater need to upskill staff in the dealerships, as consumers today are aware and are engaging with emerging technologies.
"We are buying and selling cars all the time across India, and that has exposed us to the buying and selling patterns. It has allowed us to create very deep insights as to what customer preferences are. From Kanyakumari to Delhi, what people prefer, what makes a model work, and what's the market-clearing price. This allows us to leverage and predict what will be the prices of used cars in the future and it also allows us to control our pricing. When it comes to sales, we are no longer dependent on salespersons, rather it is an algorithm that tells me that if a car is going at profit or loss. So, analytics helps us in a lot of ways," said Ruchit Agarwal - Co-founder and CFO, CARS24.
It is just not the auto companies in the online sphere who are yoking data and analytics to make the most of their endeavours. Dealerships and manufacturers too are implementing data analytics at various stages of the supply chain. Traditionally, festive occasions and seasons determined the boost or slump in sales at dealerships. However, things are changing.
"There is a lot of data analytics that happen every day. We analyse colour preferences right from the enquiry stage and gauge the trends. Apart from this, we also track cycles of loan, what are the EMIs that the consumers are comfortable with, their preferences in terms of hobbies, sports, etc., which are captured during the delivery process. When it comes to analytics, inventory analysis, customer demographic analysis, and movement of products do happen," said Amar Sheth - Owner, Shaman Auto and President, FADA West.
In the last two years, several automotive companies have embraced digitalisation. They have been enhancing their business units, getting into partnerships with tech firms and forming joint ventures to make the most of the digital wave.
"We do analytics, at our back office regarding our inventory – colours, models, portfolios, etc. We also plan according to seasons and festivals as that's very important in India. There is an algorithm built into our dealer management system (DMS) that decides what colour to order if we want to pick up some inventory or if there is a price hike. Inventory has high costs and if we don't control our inventory cost, we can't control our profitability. Analytics is very important to any healthy dealership for profitability, as well as to address issues on a day-to-day basis," said Amit Garg, Director, Shiva Motors.