Tapping into the burgeoning BFSI market
FinTech Consulting Services

Leveraging our FinTech Consulting experience, we employ our proven approach in process reviews, tech risk management, and third-party audits for Indian financial services clients.
The Consumer & Retail sector is growing rapidly and is extremely dynamic. Due to constant disruption, managing business has become complicated and cumbersome.
Our healthcare and life sciences advisory team brings together a combined experience of over 50 years to help businesses navigate through changes, new...
At Grant Thornton in India, our automotive team works with a wide variety of clients to help them achieve their goals and increase shareholder wealth. Our...
M&E practice encompasses team of dynamic professionals with deep technical knowledge and extensive experience of working across segments say television, print,...
Tailored service offerings to Not for Profit organisations and CSR compliance services for dynamic businesses
At Grant Thornton, we assist dynamic Indian businesses in the Real Estate & Construction sector throughout their business life cycle by offering robust...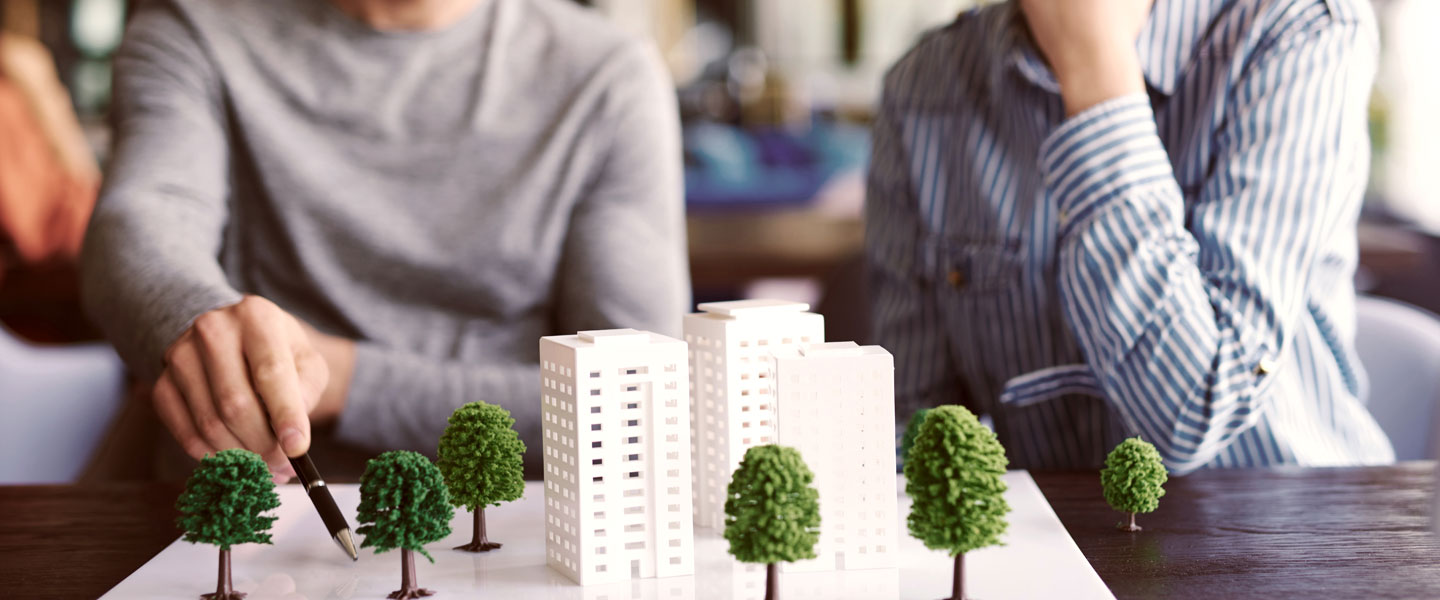 The report captures an overview of the PMAY scheme so far and Role of Grant Thornton in managing PMAY scheme for Government of Maharashtra.
Key highlights of the report
In the backdrop of impending large-scale urbanisation in India, it is imperative to identify, evaluate and address the challenges faced by the affordable housing consumer. Government of India took the responsibility for the provision of housing as an instrument of poverty alleviation. As a result, they initiated various schemes for different sections of the society in its early years of Independence. These policies focused on the transition of public sector role as 'facilitator', increased the role of the private sector and development of fiscal incentives. It further accelerated flow of housing finance, and promotion of environment-friendly, cost-effective technology. Now, the government has aimed to make 'Housing For All' a reality by 2022 as part of the Pradhan Mantri Awas Yojana (PMAY).
About the PMAY scheme
Pradhan Mantri Awas Yojana (PMAY) was launched in 2015 to provide a pucca house to all eligible beneficiaries of urban India by 2022. The minimum size of the house is to be 25 sq. m. (raised from 20 sq. m) with a hygienic cooking space. Central and state governments will share the cost of unit assistance in this scheme in the ratio 60:40 in plain areas and 90:10 for north-eastern and the Himalayan states. There are four verticals under PMAY scheme namely In-Situ Slum Redevelopment (ISSR), Affordable Housing in Partnership (AHP), Credit Linked Subsidy Scheme (CLSS) and Beneficiary Linked Construction (BLC).
Status so far: UP best performing state for implementation of the scheme
More than 10 million houses have been sanctioned, 7.5 million houses have been grounded and 4.3 million houses completed across the nation
More than 24 billion USD sanctioned for the successful implementation of this scheme, with the total investment amounting close to 100 billion USD
Uttar Pradesh followed by Madhya Pradesh and Andhra Pradesh have been the best performing states for implementation of PMAY scheme
Impact on Indian economy
Employment opportunity for more than 6 crore workers through forward and backward linkages across several sectors
Steel and cement industry got a big boost with demand of over 13 million MT of steel and 17.7 million MT of cement for building of sanctioned houses
Surge in demand across ancillary sectors such as frame and furniture, transport, iron & steel, electrical, paints and plumbing equipment
Role of COVID-19 and launch of ARHC
COVID-19 pandemic resulted in a reverse migration of urban migrants/poor in the country. To provide decent rental housing at an affordable rate at their work sites, the Ministry of Housing & Urban Affairs initiated Affordable Rental Housing Complex (ARHCs), a sub-scheme under PMAY(U).
Role of Grant Thornton in managing PMAY scheme for Government of Maharashtra.
Grant Thornton Bharat LLP is providing e-governance consulting to the Housing Department, Government of Maharashtra since January 2020. Since the beginning of the project, we have worked dedicatedly towards providing strategic advice leveraging best project management and IT practices to the Housing Department. We have streamlined several processes from ensuring highest standards in data compliance, collecting long pending utilization certificate from urban local bodies (ULB) to performing capacity building exercise for over 390 ULBs across the state of Maharashtra.
Affordable housing in India
A Grant Thornton Bharat report on an overview of the Pradhan Mantri Awas Yojana
Download PDF [4479 kb]