Tapping into the burgeoning BFSI market
FinTech Consulting Services

Leveraging our FinTech Consulting experience, we employ our proven approach in process reviews, tech risk management, and third-party audits for Indian financial services clients.
The Consumer & Retail sector is growing rapidly and is extremely dynamic. Due to constant disruption, managing business has become complicated and cumbersome.
Our healthcare and life sciences advisory team brings together a combined experience of over 50 years to help businesses navigate through changes, new...
At Grant Thornton in India, our automotive team works with a wide variety of clients to help them achieve their goals and increase shareholder wealth. Our...
M&E practice encompasses team of dynamic professionals with deep technical knowledge and extensive experience of working across segments say television, print,...
Tailored service offerings to Not for Profit organisations and CSR compliance services for dynamic businesses
At Grant Thornton, we assist dynamic Indian businesses in the Real Estate & Construction sector throughout their business life cycle by offering robust...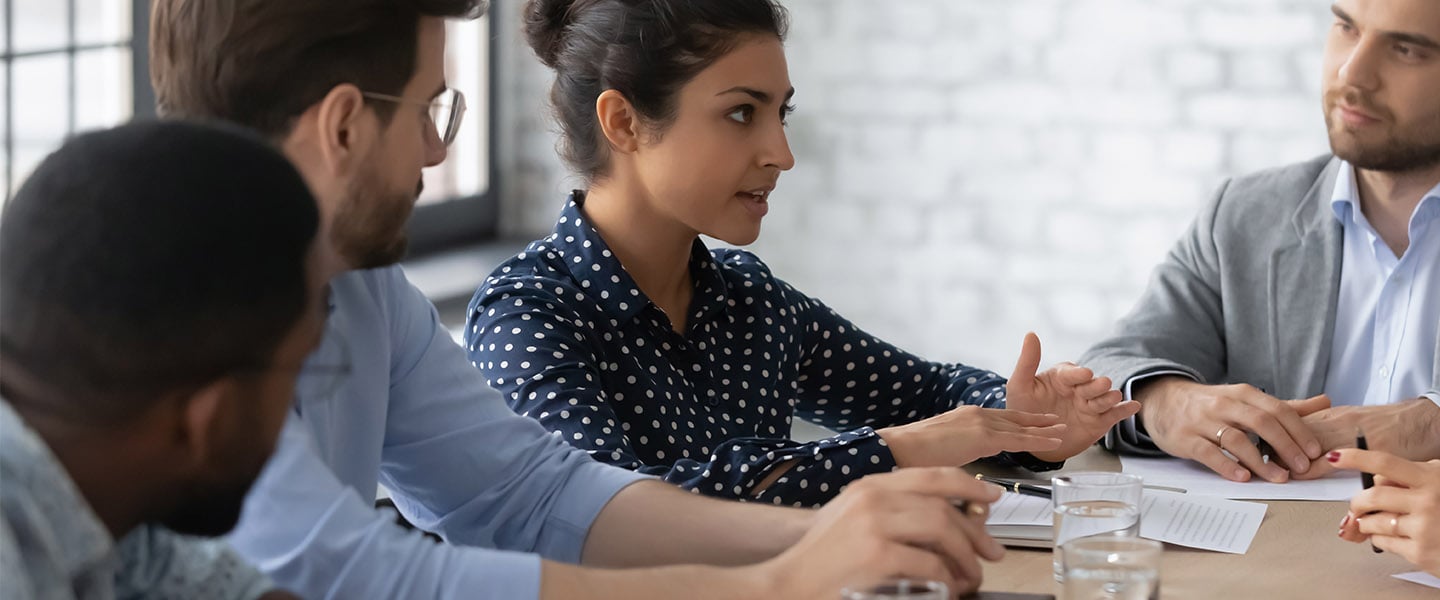 Importance of the rationalisation journey
In an era of unprecedented change, catering to business needs in a faster, efficient and effective manner is critical. Organisations are always in the process of procuring applications to meet these requirements to unlock higher business value. Companies are also looking to enter new markets and / or introduce new products and services to create more value for stakeholders. As a result, the application portfolio continues to grow over a period. This creates a need to identify, analyse and unlock value through standardisation, rationalisation and consolidation.
It is critical to evaluate the existing business application inventory for two reasons:
To study if the existing application portfolio can meet the current business needs and is future proof to adopt the digital curve at a rapid pace.
A huge stack of obsolete and duplicate applications in an organisation's portfolio provides an opportunity for organisations to manage them effectively.
Key drivers and the APM journey
The IT function over the years has moved from a standalone, independent function to a strategic asset that offers business value. It has been pivotal in driving change and placing organisations in the digital transformation trajectory. Business value is the benefit that ensues to various stakeholders customers, employees, leadership, suppliers, partners, etc. in the form of reduced costs or increased revenues that align to the strategic objectives of the organisation.
Hence, it is key for business IT to focus on rationalisation to improve the bottom line, create a lean organisation and increase operational efficiency. Application Portfolio Management (APM) is a way to standardise, rationalise and consolidate IT investments to deliver business value for the organisation.
This can be a business and / or IT driven journey. The following reasons make it a critical aspect for APM
Business managers are looking for applications / platforms that can support the team to perform various activities across finance, supply chain, marketing, HR, etc. in an effective and efficient manner.
In a digital world, organisations are looking to transform their operations to leverage new age technologies and tools that play a key role in optimising operations, enhancing employee engagement and customer experience.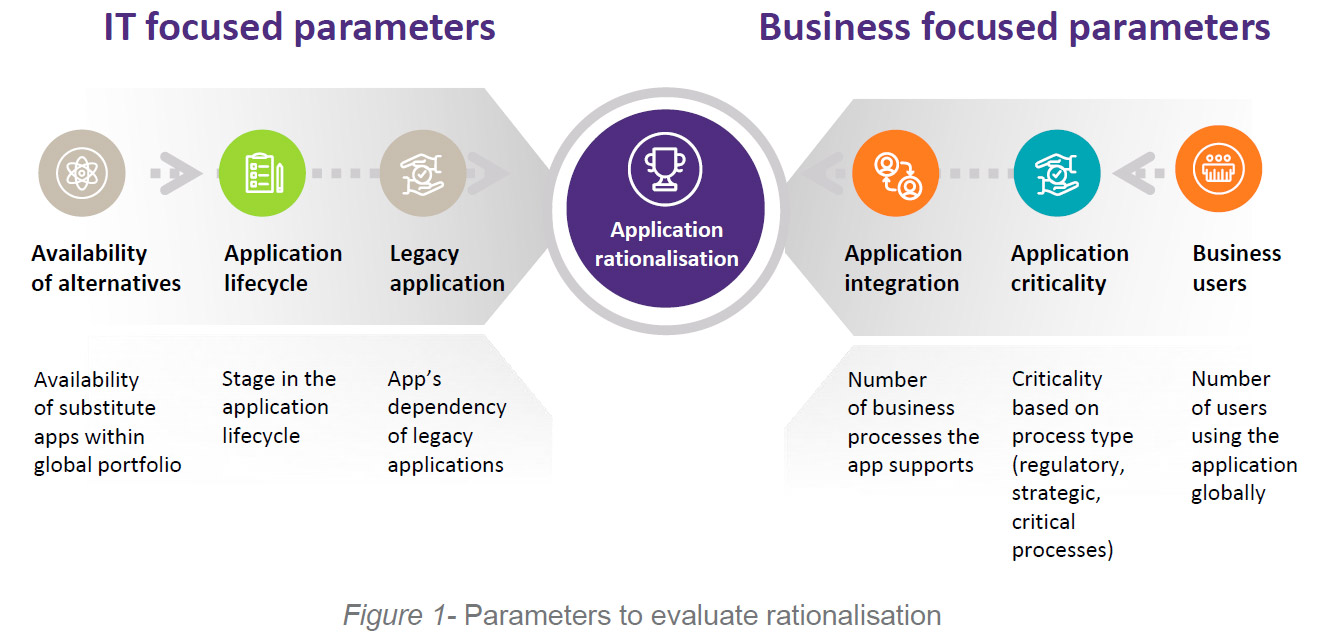 IT focussed parameters
Business focussed parameters
Availability of alternatives
Does the organisation have alternate applications in the global IT portfolio that can support similar processes/ activities?
Application integration
How many processes/ value streams does the application support across the organisation?
Application lifecycle
Which stage does the application fall under test, production or de commissioning?
Application criticality
Which specific strategic, regulatory and legal aspects are the applications solving?
Legacy application
Which legacy systems/ applications support various processes and their criticality?
Business users
How many users/ licenses are using the applications?
These key parameters can help the global IT team in assessing the current portfolio that align with the current and future demands. Additionally, application contract details and application management services' data must be evaluated to help the IT team and vendor management office to deal with future contracts and procurement.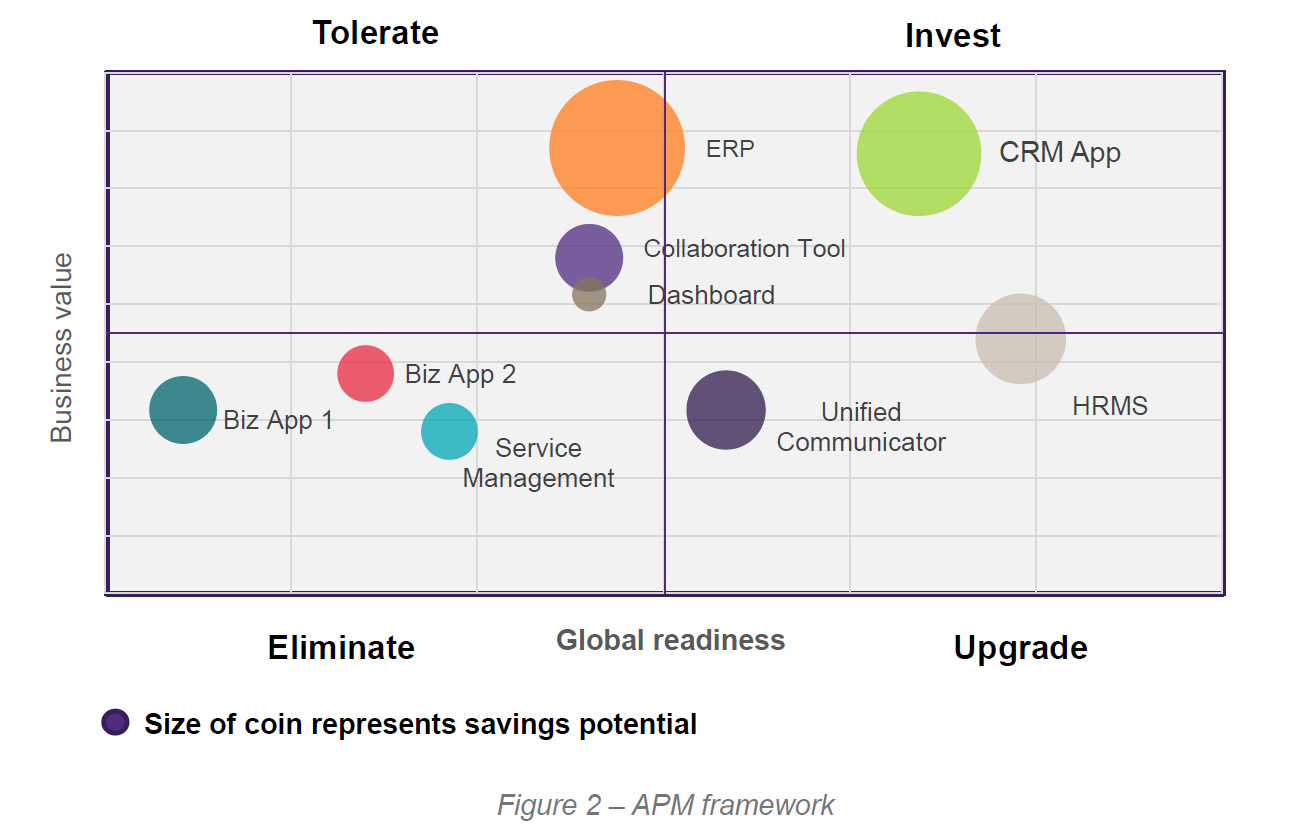 Most importantly, this assessment must consider the current and future IT and business needs to achieve the desired application rationalisation to deliver on cost and effort savings for the business .
In conclusion
It is imperative to realise that the foundation to attain short and long term goals rests on a strong business strategy and a robust IT strategy. Also, it is critical to sustain global and regional agility and business/ customer needs.
In this journey, global organisations face challenges such as lack of application portfolio visibility, AMS details, obsolete application inventory and clear Total Cost of Ownership (TCO) calculation of their current application portfolio. Navigating through these hurdles helps the organisation get a clearer picture of the future direction.
In this manner companies can achieve simplification, standardisation and consolidation of their application portfolio.