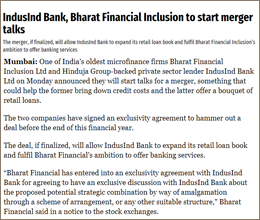 "Despite the fact that MFI loan book is a high-risk asset to acquire, it is easy to evaluate the portfolio quality as the repayment cycles are short. This allows the acquirer bank to understand the customer behaviour of the target MFI, "core fundamentals" of the sector remain strong as the micro loan segment is still underserved."
Harish H.V.
Partner, Grant Thornton India LLP
This article appeared in Live Mint on 12th September, 2017.