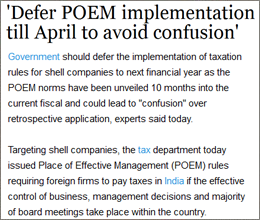 "Moreover, the notification lacks guidance on consequences of a foreign company coming into the POEM net such as whether it would need to comply with all compliances (e.G. Withholding tax and TP) as required under Indian domestic tax law,".
Radhika Jain
Director, Grant Thornton Advisory Private Limited
This article apeared in Business Standard on 24th January, 2017.