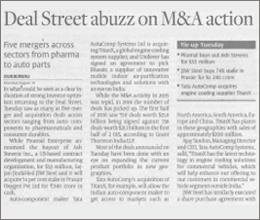 "While the M&A activity in 2015 was tepid, in 2016 the number of deals has picked up. The first half of 2016 saw 750 deals worth $21.8 billion being signed against 738 deals worth $21.1 billion in the first half of 2 015."
Grant Thornton India LLP
This article was originally published in The Hindu Business Line.