Tapping into the burgeoning BFSI market
FinTech Consulting Services

Leveraging our FinTech Consulting experience, we employ our proven approach in process reviews, tech risk management, and third-party audits for Indian financial services clients.
The Consumer & Retail sector is growing rapidly and is extremely dynamic. Due to constant disruption, managing business has become complicated and cumbersome.
Our healthcare and life sciences advisory team brings together a combined experience of over 50 years to help businesses navigate through changes, new...
At Grant Thornton in India, our automotive team works with a wide variety of clients to help them achieve their goals and increase shareholder wealth. Our...
M&E practice encompasses team of dynamic professionals with deep technical knowledge and extensive experience of working across segments say television, print,...
Tailored service offerings to Not for Profit organisations and CSR compliance services for dynamic businesses
At Grant Thornton, we assist dynamic Indian businesses in the Real Estate & Construction sector throughout their business life cycle by offering robust...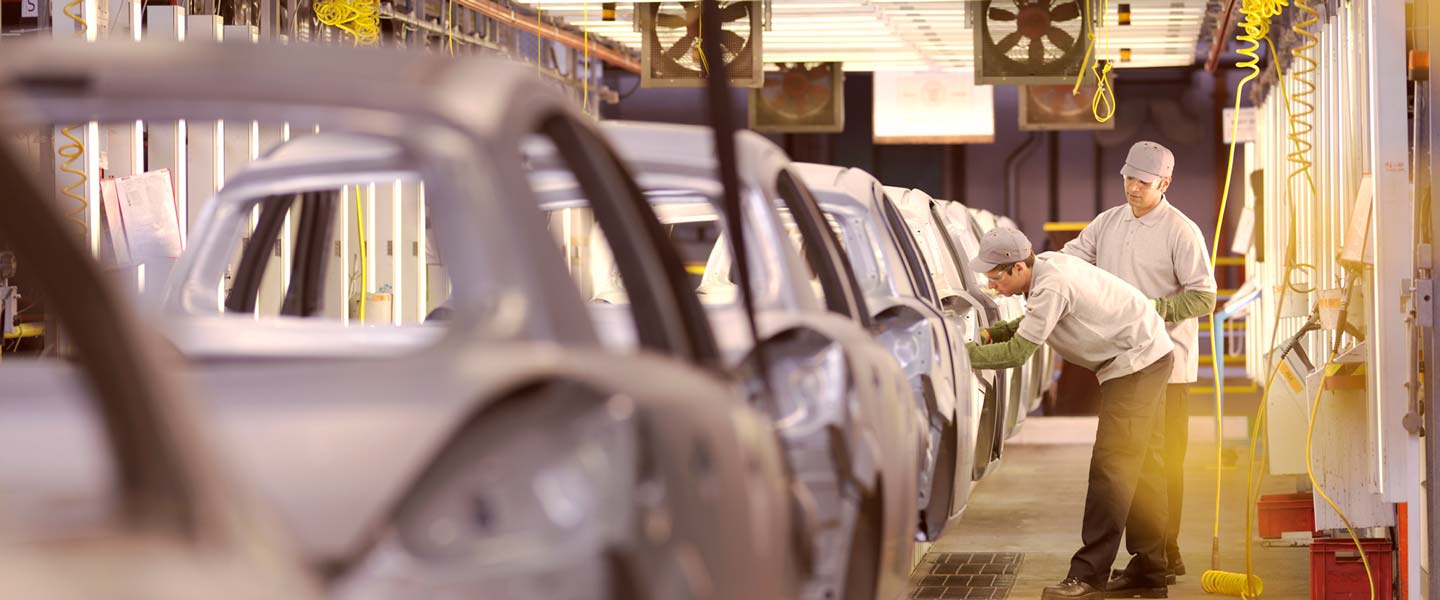 Economies around the world are witnessing seismic changes, due to the accelerated rise of technology. When it comes to disruptive changes, the Indian auto industry has always been adaptive
Despite several challenges, the Indian automotive industry has persisted and continues to foray ahead. The industry is witnessing a massive transformation in its distribution models, original equipment manufacturers (OEMs) are optimistic, digitisation is gaining momentum, and there are boundless opportunities for the sector.
Today, as the auto industry is gradually recovering from the after-effects of the brutal second wave of the COVID-19, and there is a need to address challenges, especially to meet the rapidly changing consumer demands in the mobility space.
"The industry is witnessing a major transformation. Although there are external challenges, more opportunities will emerge. There is a huge push from the government in terms of the PLI scheme; various states have already implemented their electric vehicle policy. Transformation in distribution models is a win-win situation for all stakeholders. When it comes to OEM it is brand value retention, and from the consumer's perspective, the transformation spells greater transparency in pricing," said Saket Mehra, Partner, Grant Thornton Bharat.
Rising commodity prices are one of the major challenges faced by the automotive industry. Steel prices have increased by 30% in the last few months, and it is a key component of any auto component major or OEM. The Indian auto industry contributes significantly to India's exports and the increasing freight cost is a concern. Last year, the exports increased by almost 15% and the Q1 of FY 22 also saw the exports rising very significantly from India both for the vehicles and the components. So, freight cost, fuel cost, shortage of semi-conductors, and prolonged chip shortages are posing external challenges to the industry.
Dealerships and digital outlets
Regardless of the multifaceted challenges, there is hope and limitless possibilities for the Indian automotive industry. The auto industry has embarked on a new era that marks the shift from brick-and-mortar to online stores. In the last two years, several dealerships have shut down, some managed to stay afloat and some are still struggling. The most pertinent question today is if the digital revolution will impact dealerships.
"Nothing has changed in auto retail or distribution since the first automobile was made. We still have a manufacturer, a dealer, a dealer who holds the inventory, and customers who visit these showrooms. However, at some point in time, it has to change and it is certainly on the cusp of change. Going forward the industry will see a mix of physical infrastructure and online operations. I feel both physical and online platforms will co-exist," said Amar Sheth, Owner, Shaman Auto and President, FADA West.
In the last few years, several companies like Cars24, CarsDekho, CarTrade, have gained billions in their valuations. The rise in companies in the online space is ushering new dawn for the industry.
"Digital transformation in the industry is because the consumers want it. There is a section of people who will still go with their families to buy a car from the showroom, but today there are also many, who are short on time and for convenience, would go online and get their cars delivered at their doorstep. So, in the second scenario, you need techies to code that, but the coding essentially happens when there is a requirement from the customer. Online allows one to create a much larger assortment of cars, especially in the used-car space," said Ruchit Agarwal, Co-founder and CFO, CARS24.
Making it experiential for consumers
Online is certainly offering consumers a hassle-free experience while making a decision about their dream car. Consumers around the world are using their smartphones and the internet to educate themselves about cars and take informed decisions. While digitisation is making waves today, this is not a recent trend. The luxury auto segment has been offering consumers varied virtual experiences with the help of technology.
"Luxury retail is fairly experiential with significant emphasis on aesthetics and hospitality which is offered at our showrooms. Augmented Reality and Artificial Intelligence tools are enhancing the customer experience even further giving rise to digital showrooms of the future. For the luxury car segment, this digital wave is not new. Consumers make up their minds, decide budgets, surf online about their preferred car, model, colour and specification, price and deals. Although walk-ins have reduced due to the pandemic, considering the price involved, the luxury segment, will continue to have more customers showing up at the stores," said Amit Garg, Director, Shiva Motors.
After the lockdowns were eased, the luxury segment witnessed 30-40% footfalls. In the wake of the pandemic, nearly 80% of cars in the luxury segment were delivered home.
Electric vehicle adoption
In recent times, the world has come together as a unit and pledged to work towards a carbon-neutral world. India too is witnessing a radical shift as many states have adopted electric vehicle policies paving way for nationwide adoption in the near future.
"The Indian automotive industry is witnessing a massive upheaval. There are newer distribution models. From tier 1 manufacturers to start-ups, all are relying on innovations to adapt according to the times. Electric vehicles are the latest game-changers. The Indian government has taken cognisance of the global need to mitigate the environmental crisis. In the last month we have seen, Rajasthan, Gujarat, and Maharashtra rolling out their EV policy which is a good sign because that also demonstrates the seriousness of the states in adopting electric vehicles," said Saket Mehra.