Healthcare and Life Sciences

Home
Report
Technology transformation for future-ready healthcare
Grant Thornton Bharat - AHPI report delves deep into understanding technology transformation in the Indian healthcare industry
Automotive and Manufacturing

Home
Article
Post-Budget Article: Impact on the Automotive Sector
The forward-looking approach adopted in the budget towards this sector has been in alignment with the government's goals of promoting Aatmanirbhar Bharat and moving firmly towards net-zero carbon emissions by 2070, shares Saket Mehra in this insightful article in Financial Express.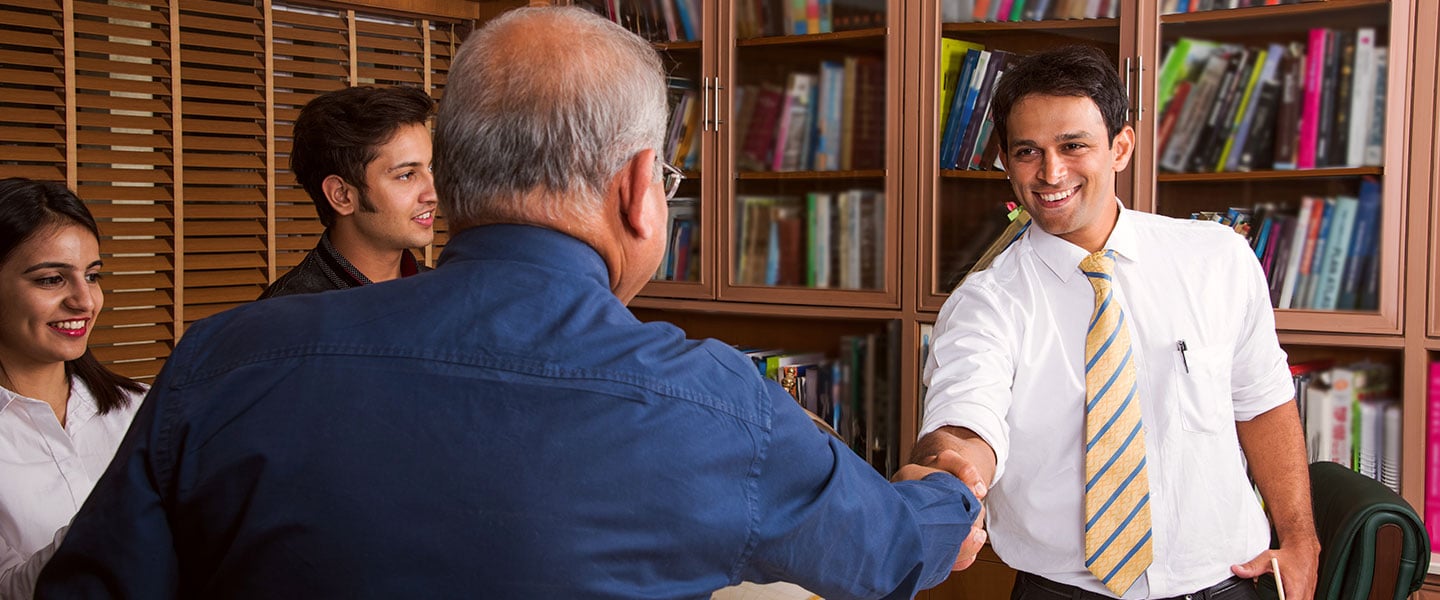 Grant Thornton Bharat is pleased to present the 17th annual edition of the Dealtracker, our pioneering publication on the mergers and acquisitions (M&A) and private equity (PE) deals in India. This edition provides deal insights for 2021.
"India entered 2021 with a lot of optimism and little caution. The economy had begun recovering after shrinking in the April-June quarter of 2020 due to the nationwide lockdown. India is among the few countries that have recorded four consecutive quarters of growth amid the COVID-19 pandemic, reflecting the resilience of the economy," says Prashant Mehra, Partner and COO, Grant Thornton Bharat.
Key highlights of the publication
PE deal activity has been at all time high and M&A deal activity reached
pre-COVID levels in 2021, hinting at heightening deal activity in 2022.
M&A deals witnessed a 39% growth recording 499 deals valued at
USD 42.9 billion, compared to 360 deals worth USD 37.5 billion recorded in 2020.
The Indian PE ecosystem has rallied sharply despite the pandemic and recorded USD 48.2 billion across 1,624 investment rounds in 2021, marking the highest annual values and investment volumes.
M&A snapshot
The surge in the M&A deal values in 2021 was largely supported by 10 deals valued at over USD 1 billion each and 42 deals valued and estimated between USD 100-999 million.
The banking and financial services sector topped the M&A value chart in 2021 owing to a 22% contribution to overall M&A values. This was followed by the IT & ITeS sector, which also witnessed two multibillion-dollar deals that pushed the sector values capturing 20% of M&A values with 16% of volumes.
The start-up sector witnessed maximum deal volumes, accounting for 24% of M&A deals. Sectors such as
E-commerce, pharma, healthcare and biotech, retail & consumer, media and entertainment and hospitality,
which were adversely affected in 2020 owing to the pandemic, have made a comeback in 2021.
PE snapshot
PE investments in 2021 were driven by tech-savvy sectors including start-up, IT & ITeS and e-commerce, both in terms of deal volumes and deal values during the year.
2021 witnessed the birth of 33 unicorns, along with marquee transactions in the warehousing (transport and logistics), FMCG (retail and consumer) and online education segments. Telecom, media, media and entertainment, banking and pharma sectors witnessed high-value investments during the year.
Hospitality and leisure, media and entertainment and real estate sector that saw muted deal activity in 2020 owing to pandemic, witnessed increased activity in 2021 on the back of economic recovery resulting in
nearing normalcy.
Annual Dealtracker
Providing you with merger and acquisition and private equity deals' insights for 2021
Download PDF [13924 kb]