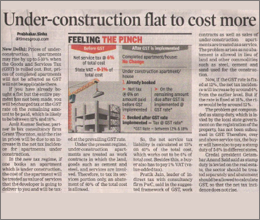 "The rise in prices will be due to an increase in the net tax incidence for apartments under construction. In the new tax regime, if one books an apartment which is under construction, the cost of the apartment will be treated as value of services that the developer is going to deliver to you and will be taxed at the prevailing GST rate."

Amit Kumar Sarkar
Partner, Grant Thornton India LLP

This article apeared in Times of India on 5th August, 2016.