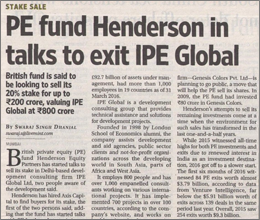 "In the last 12-15 months, the PE exit scenario has improved a lot, which will encourage PE funds to invest more in India. The momentum in exits should continue as the overall macroeconomic situation looks favourable; there is good amount of optimism on the Indian economy."
Harish H.V.
Partner at Grant Thornton India LLP
This article apeared in Live Mint on 18th July, 2016.