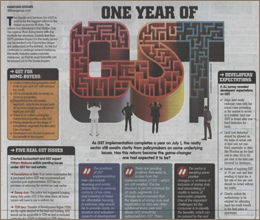 "The sector is awaiting some positive changes i. e. in terms of inclusion of stamp duty and streamlining of credits in terms of immovable property. One of the important challenges for the consumer is to identify the benefits, which can be passed by the real estate developer on account of reduction in cost due to GST credits. Probably, anti-profiteering measures may bring such situations to surface."
Suresh Rohira
Partner, Grant Thornton India LLP
This article appeared in Times of India [ 360 kb ] on 29th June, 2018.