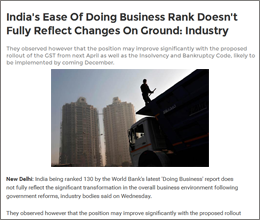 "What is of concern is the drop in India's best ranking which was protecting investors. It has seen a drop from 7 and 8 in the past 2 years to 13 indicating other countries have improved."
Harish HV
Partner, Grant Thornton India LLP
This article apeared in NDTV Profit on 27th October, 2016.