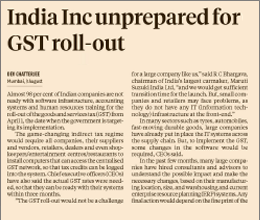 "98 per cent of Indian companies were not ready for the tax reform as a lot of accounting processes would have to change. We can't actually blame the corporates as there were many false alarms on GST in the past and rates are still not available."
Amit Kumar Sarkar
Partner, Grant Thornton India LLP
This article apeared in Business Standard on 4th August, 2016.