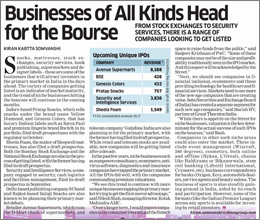 "Next, we should see companies in financial inclusion, ecommerce and those providing technology for healthcare and financial services. Markets need to see more of the new-age companies that are creating value. Sebi (Securities and Exchange Board of India) has created a separate segment for such new age companies."
Harish HV
Partner, Grant Thornton India LLP
This article apeared in Economic Times on 28th November, 2016.