Our involvement
Being the smart city project management consultant, Grant Thornton in India has supported the Smart Cities Mission since 2014, when the government think tanks were still deliberating on its implementation. The Firm has been empanelled with the Ministry of Housing and Urban Affairs since 2015 and currently, we are successfully taking the Mission forward in Nagpur, Jalandhar, Namchi, Gangtok, Tumakuru, Sagar and Varanasi.
Grant Thornton in India's unique positioning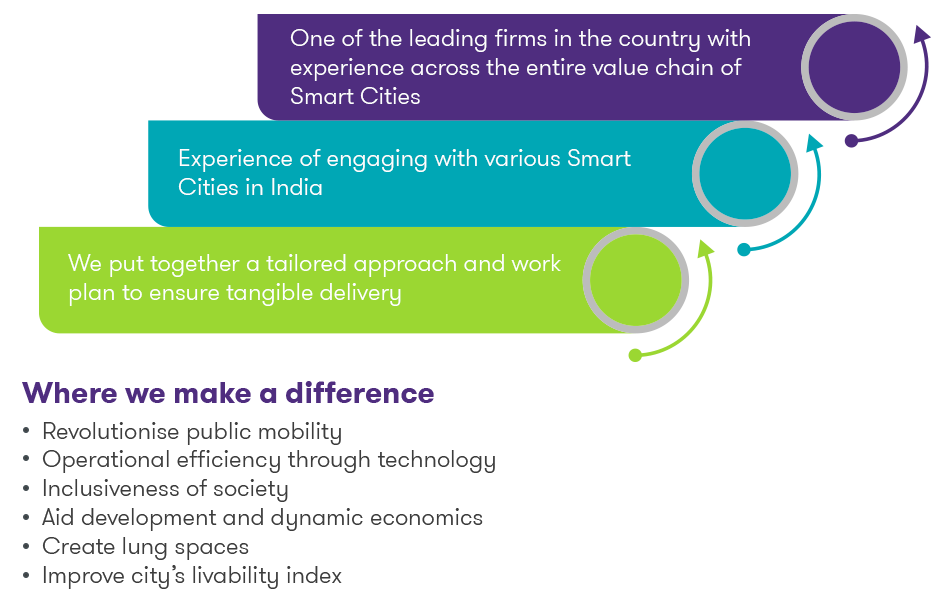 Our significant pillars for Smart Cities
Economic: Helps the city to sustain its competitive position and thrive in business Environment: Balances the carbon footprint by optimally utilising basic resources
Social: A factor that plays a major role in developing a good quality of life for citizens, maintaining public health and creating attractive communities for people to live in
Institutional: A factor that plays a supporting role in creating sustainable institutions and governance mechanisms aligning long-term sustainability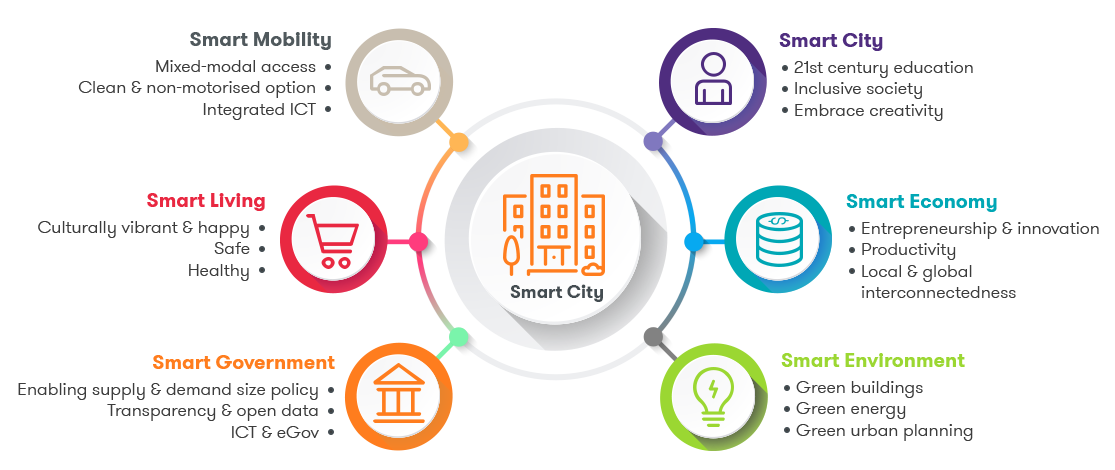 Our plan of action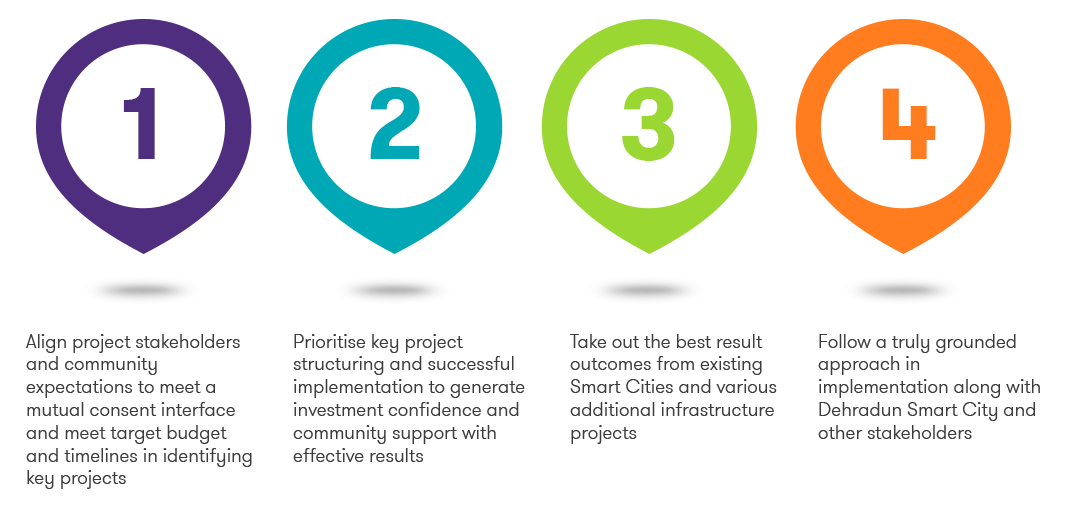 We aim to improve the livability index by focusing on: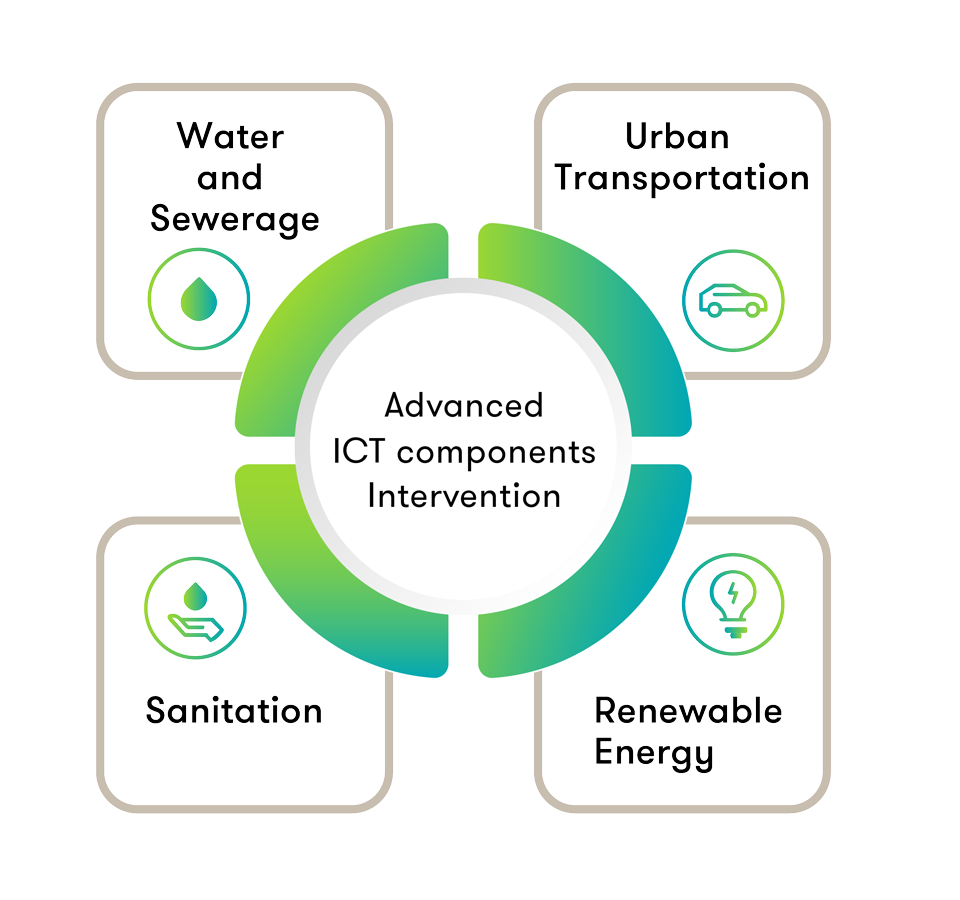 Our best practices
The most promising Smart City initiatives connect governments, businesses and citizens to each other.
Some examples of the initiatives we took under various Smart City project management are as follows:
Varanasi: Varanasi Control and Command Centre
Nagpur: TenderSURE (Specification for Urban Road Execution): A project that aims to revitalise 50 km of important streets and roads in Area-Based Development (ABD) areas to international standards and create a vibrant public realm.
Namchi: Integrated water supply distribution, management, conservation and rainwater harvesting
Jalandhar: Building of a sports hub and allied infrastructure.
Gangtok: Heritage park rejuvenation, central park development with focus on physically challenged people