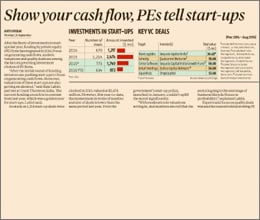 "After the initial round of funding, investors are pushing start-ups to focus on generating cash flows. Moreover, valuations of these start-ups are also getting moderated. The current funding crunch is in contrast from last year, which was a golden year for start-ups."
Raja Lahiri
Partner,Grant Thornton India LLP

This article apeared in Business Standard on 13th September, 2016.